The process of recruitment by the National Drug Law Enforcement Agency, NDLEA, will be  transparent and only those who qualify will be selected, the agency said this morning in  a statement.
Some media reports had alleged that the agency is biased in the recruitment process.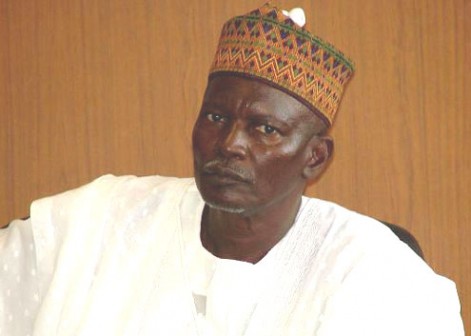 "The agency wishes to state that it will not be distracted from conducting a credible  recruitment exercise by unwarranted media comments of some self-styled apostles of the  masses.
"The collection of the fee is not novel and the agency is guided by respect for the rule  of law. The agency therefore urges the general public to discountenance such unpatriotic  intrusions.
"NDLEA as one of Africa's premier anti-drug agencies has helped in promoting not only the  image of the country, but also that of the continent and will continue to play such vital  roles irrespective of stiff opposition prompted by sponsored advertorials.
"We are aware of the fact that when the right things are being done, those opposed to  positive change will seek its derailment.
"The agency is accountable to Nigerians and will exhaust all avenues of carrying  concerned citizens along in its affairs," the statement signed by NDLEA's Head of Public  Affairs, Mr. Mitchell Ofoyeju, read.
The agency also dismissed the petition by some critics protesting the administrative fee  of N1, 500 paid by applicants, describing it as unbecoming.
NDLEA also stressed that the amount which is meant to cover costs such as ICT equipment,  software and training; public enlightenment, and media adverts by the vendor/consultant,  ICT, bank and related costs as well as administrative cost of the exercise to its logical  end, is indeed justified.
About 21 indigenous banks are involved in the vending of the access code with which  applicants complete an online data form on the recruitment portal. There are also media  adverts in line with regulations of the Federal Character Commission to ensure that all  eligible Nigerians are aware and have been given the chance to participate in the  recruitment exercise. This is to provide a level playing ground for all.
The agency equally assured that the selection process shall be free from manipulation  thereby paving the way for the most qualified in the country.
"In spite of the high level of transparency adopted and public assurances made by the  agency that it is in absolute control of the exercise, some individuals have rather  chosen to use the national selection as a medium for unpaid showmanship," said the  agency's spokesman.
While it pledged its commitment to reasserting the nation's integrity, it however called  on whoever feels otherwise to seek redress through the law courts and stop playing to the  gallery.
Load more