The Audi A5 and A6 have been recognised by the Motorist Choice Awards, the 5th annual  automotive awards based on active consumers in the marketplace.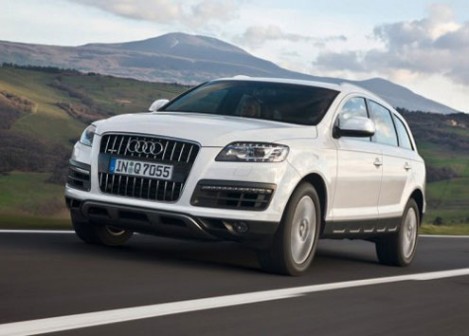 The result of more than 42,000 consumer surveys, the Motorist Choice Awards crowned  the Audi A5 as the Best "Sexy Styling" Vehicle from a Premium Brand and the Audi A6 as  the Best "Country Club" Vehicle from a Premium Brand.
"Many auto enthusiasts are passionate about Audi's attractive and sleek, sexy designs.  The Audi A5 definitely turned heads for its great style," said George Peterson, President  of AutoPacific.
"The Audi A6, chosen as the Best 'Country Club' vehicle, was shown to truly represent its  owners: well-to-do, educated, financially savvy and frequent travellers."
The award-winning Audi A5 coupe features a sophisticated, yet striking design that  commands road presence. An elegantly appointed, driver-oriented cockpit combined with  standard quattro all-wheel drive, an eight-speed tiptronic transmission, and an  incredibly powerful yet efficient engine, makes the A5 is a true driver's sports car.  With one of the most luxurious interiors available, according to U.S. News and World  Report, the Audi A6 combines exceptional performance with an unmatched driving  experience. The elegant design of the A6 is defined by iconic touches such as the unique  Singleframe  grille, striking LED daytime running lights and taillights, optional  entertainment choices such as the BOSE Surround Sound system, industry-leading safety  features and the convenience of HomeLink and Bluetooth.
This year's Motorist Choice Awards went beyond editorial reviews and performance test  data to address the wants and needs of today's motorists, like total cost of ownership,  driving experience, fuel economy and resale value. The awards included 15 new areas in  which buyers might categorize their potential purchases, also including Best Cargo Hauler  and Best Value Car.
Load more