The Joint Revolutionary Council, JRC, comprising of units of the Movement for the  Emancipation of the Niger Delta, The Reformed Niger Delta People's Volunteer Force and  the Martyrs Brigade, has dissociated the group from the actions of Henry Okah who until  recently was the lead arms supplier to a faction of MEND.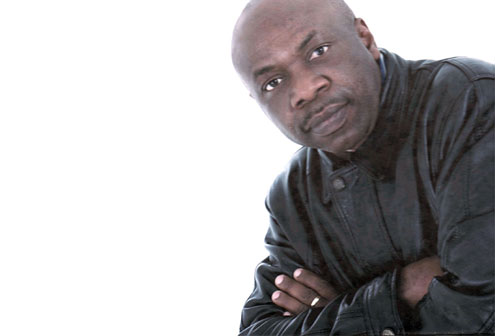 According to JRC in an online e-mail by its spokesperson with the pseudonym, Cynthia  Whyte, to PM NEWS in Port Harcourt, "Henry Okah until recently was the lead arms supplier  to a faction of the Movement for the Emancipation of the Niger Delta. His faction of MEND  was led by General Boyloaf (Victor Ebikabowei) who has since disbanded his unit, which  represents the mainstream MEND and joined forces with the renewed efforts to bring peace,  stability and development to the Niger Delta".
The group further called Henry Okah "a monster that was created by frontline Ijaw leader,  Alhaji Mujahid Dokubo-Asari. During his incarceration in 2005-2007, Henry Okah was  mandated and paid to service fighting units loyal to Mujahid Dokubo-Asari. He exploited  Dokubo-Asari's absence, cunningly hijacked the e-mail address used by MEND to communicate  with the world, sold arms to armed robbers and confiscated hundreds of millions of naira  meant for the supply of arms to combat groups in the Niger Delta.
"Since his release from prison by former President Yar'Adua and realising that he had  lost clout, Okah sought to work with former armed robbery gangs that he had supplied arms  to in the past. These armed groups were responsible for bank robberies and armed attacks  on oil companies based in Port Harcourt and its environs.
"Henry Okah is not MEND and MEND is not Henry Okah. We condemn him totally and await  further directives on appropriate actions that will be taken on this hardened criminal  who successfully infiltrated our ranks to perpetrate heinous crimes. His end has come",  the group vowed.
Meanwhile anger is rising in the Niger Delta against Okah, who is seen by many Niger  Deltans as a traitor working for elements opposed to President Goodluck Jonathan's  presidential ambition. The Nigerian leader hails from the zone.
During a visit to President Jonathan on Tuesday,  ex-militants namely Chief Government  Ekpemolo, a.k.a. Tompolo; Ateke Tom; Farah Dagogo; Alhaji Mujaheed Dokubo-Asari; Shoot at  Sight; Busta Rhymes and Egberipapa said the 1 October bombing was condemnable, adding  that "it is dastardly, irresponsible and morally reprehensible. We reject such incident  and we say that the Niger Delta people are not in support of it."
"Let it go from here and let it go to the entire world, particularly because we read in  the media that it was MEND that carried out the blasts. All the leaders of MEND and all  other organi-sations are here and we say that MEND was not responsible for that bomb  blasts. Our struggle is a responsible struggle," they said.
Speaking to State House correspondents after the meeting, Mr Victor Ebika-bowei, also  known as Boy-loaf, denied the existence of any MEND member with the name Jomo Gbomo, who  allegedly signed the bomb alert statement passed to the media before the blasts.
"Jomo Gbomo does not exist. If the person handling the media sector has a problem and  another person takes over, so far, he has the password of the e-mail, he can use the name  of Jomo Gbomo and cover up as Jomo Gbomo. So, there is nothing as Jomo Gbomo, he does not  exist," he said.
In South Africa, Okah is facing a two-count charge in connection with the October 1 twin  explosions in Abuja, which left 12 people dead and many others injured.
—OkaforOfiebor/      Port Harcourt
Load more