The new Mercedes-Benz CLS will make its world premiere at next month's Paris Motor Show.  Mercedes-Benz in 2003, created a new vehicle category with the CLS as it made its mark as  a new style icon, which for the first time combined the elegance and dynamism of a coupé  with the comfort and functionality of a saloon.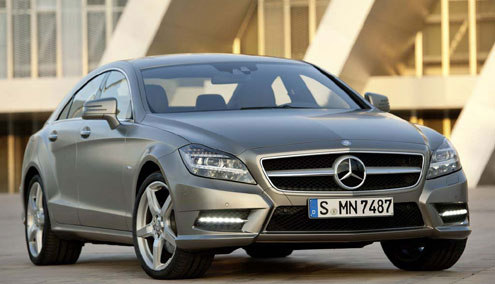 The very latest model will be among the stars that Mercedes-Benz will parade as the auto  show opens in Paris, according to a recent communiqué by Mr. Mirko Plath, Managing  Director, Weststar Associates Limited, the company that markets all Mercedes Benz brand  in Nigeria.
The new Mercedes-Benz CLS in his words, builds on the pioneering role of its predecessor  yet, is an entirely new edition as it points the way forward for the future perceptible  design idiom of Mercedes-Benz, while at the same time, takes its inspiration from the  great tradition of stylish and refined sportiness which has always been a feature of all  Mercedes-Benz coupés.
He further disclosed that the exterior components remain as spectacular as ever, adding  that though the proportions now are the same, everything is different. "The second  generation of this design trendsetter has adopted a completely new look. What immediately  strikes the eye is the innovative front design, which is reminiscent of the Mercedes-Benz  SLS AMG. Visually, the radiator grille is not integrated into the bonnet but is formed  separately. This highlights the long, sporty bonnet even further.  The grille is  dominated by the large central star, which underlines the car's relationship to the other  coupés of the brand and also enhances brand identity. The large, elongated dark air  inlets with black grilles also add to the beauty of the vehicle".
Load more