Chief Raymond Dokpesi, the Director General of Ibrahim Babangida Campaign Organisation was never invited to head the campaign organisation of President Goodluck Jonathan, the Goodluck/Sambo Campaign Organisation asserted in a press release today.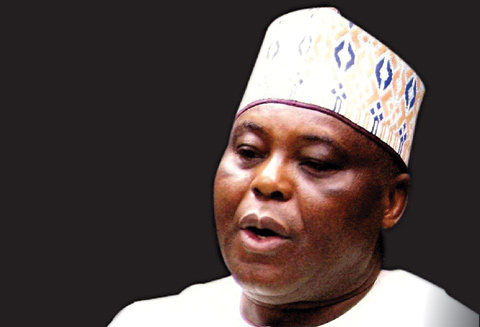 The Campaign Organisation was reacting to claims by Dokpesi who was being questioned by the State Security Services in an interview with some journalists yesterday
that his linkage to the October 1 bomb blast was because he refused to overtures to head the campaign organisation of President Goodluck Jonathan.
The media mogul who was detained for some hours last Monday and has since been reporting to the SSS daily told journalists that he was approached by some officials of President Jonathan, but that he turned down the offer because of his believe in the zoning policy of Peoples Democratic Party, PDP.
The DAAR Communications Chairman said this is the point of departure between him and President Jonathan.
The television mogul said he not only met with the President or his wife twice or thrice over the matter, he also wrote a letter explaining his position to the on the issue last August.
"My point of departure with Goodluck Jonathan as it were is the fact that there is a zoning policy in the party and that zoning policy envisages that we will have eight years of presidency for the North,eight years of presidency for the South. The South has spent its own eight years", Dokpesi told journalists.
But in a press release signed by Sully Abu, the Director of Media of Publicity of Goodluck Campaign Organisation, the media entrepreneur was accused of lying over the issue.
"Nothing could be farther from the truth. At no time was Chief Dokpesi considered for such a role. He never made it to anybody's short list or long list", the campaign group said
It added that considering Dokpesi for such position will be against the logic guiding the setting up of campaign organisation in Nigeria.
" In any case, the claim defies political common sense as such a position is normally given to someone outside the geographical zone of the aspirant.
"Dokpesi, being from the South South as is President Jonathan could never have been considered for such a position", the Goodluck/Sambo Presidential Campaign Organisation concluded.
By  Oluokun Ayorinde
Load more