At least three persons were feared dead  and several others injured yesterday when two   factions of the People's Democratic Party, PDP, clashed in Katsina-Ala Local Government  Area of Benue State.
Trouble started when supporters of Mr. Solomon Wombo, Special Adviser on Local Government  and Chieftaincy Affairs to Governor Gabriel Suswam and those of Mrs. Hembadoon Amena, a  female member of the Benue State House of Assembly, clashed at a campaign venue in  Tongov, leaving one person dead.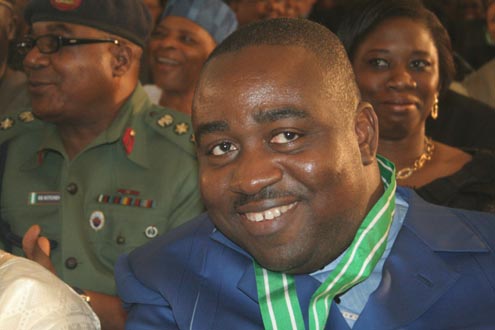 The fighting between supporters of the two camps was said to have continued in Tongov,  which later led to the death of two more youths.
The State Commissioner of Police , Alhaji Ibrahim Mohammed , while confirming the  incident, denied that people died during the clash.
He said the command has quelled the clash, promising that the police will fished out  those who spearheaded the crisis that has rendered many homeless and properties worth  millions of naira destroyed.
"I can tell you that there was a clash in Katsina-Ala Local Government but I am waiting  for the Divisional Police Officer of Katsina-Ala to provide details of the conflict and  those involved. After I have received the details, I will brief the media accordingly on  the full actions to be taken," he said.
Mohammed, who expressed his anger at the attitude of politicians in the state who over  heat the polity, warned that the police will not tolerate this as those found wanting  would be prosecuted.
Already , the Benue State Police Command has detained Mr. Ihom Wua, councillor  representing Tongov ward and deputy leader of Katsina-Ala Legislative council alongside  five other PDP leaders from Tongov ward.
When contacted, the Chairman of Katsina-Ala Local Council, Mr Austin Avaan, who is also  the state Chairman of ALGON, told P.M.NEWS that he was yet to visit the trouble spot but  has heard of the fighting between PDP factions in Tongov ward. He said he would treat  news about the fighting as unconfirmed report until he gets a report from the council  secretary and Katsina-Ala Divisional Police Officer, whom he has detailed to conduct  on-the-spot assessment of the conflict.
Efforts to get the reactions of Mr Solomon Wombo, Adviser to Governor Suswam and Mrs  Hembadoon Amena, member representing Katsina Ala West Constituency, proved abortive as  they both refused to pick their calls.
— Ubong George/Markurdi
Load more