Embattled founder of African Independent Television; AIT, and Director General of the IBB Campaign Organization this morning stormed the Federal High Court Headquarters building in Abuja in company of two file- clutching lawyers from the Chambers of Chief Kalu Agabi; an Abuja based constitutional lawyer and former Attorney General of the Federation and Minister of Justice for a yet to be confirmed purpose.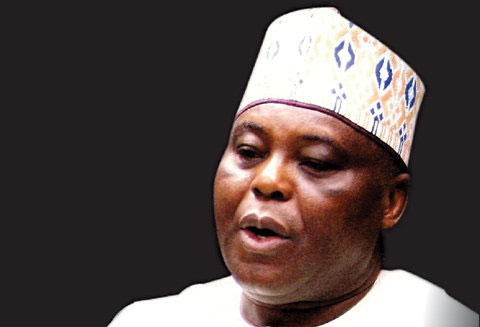 Chief Dokpesi who drove into the court premises at about 9: 46 am in a black colored Toyota Land cruiser SUV with tinted glasses and an armed mobile policeman in tow, dashed straight to 3rd floor of the court complex where the Registrar's office is located. He spent about 23 minutes at the desk of a court staff in charge of signature verifications for affidavits before storming out of the court premises in a hurry.
Attempts by newsmen to ascertain the purpose of his visit was greeted with a repeated "Thank you very much" from the embattled media mogul.
The Edo state high chief was arrested, interrogated, detained and released penultimate week over an alleged complicity in the "Independence Bomb Blast" which rocked the capital city of Abuja during the celebrations marking the nation's 50th Anniversary. Lives of hapless Nigerians were lost and many more injured as a result of the bomb blast.
Dokpesi's lawyers who were left behind also declined to divulge their mission at the court and stated that in due course it will be made known. Both left minutes later after Chief Dokpesi.
Investigations by PM News at the IBB Campaign Organization revealed that the visit at the court this morning may not be unconnected with the decision of the embattled media mogul to stave off further "harassment" by security operatives through fundamental rights enforcement proceedings. Inside sources at the IBB campaign office who spoke on the condition of anonymity stated that the Chief has a right, like every other Nigerian, to put a stop to the "incessant harassment" which operatives of the State Security Services are dishing out to him.
Soon after his release, Dokpesi planned a media briefing which was later rescheduled as he was requested to return back to the Headquarters of the SSS for further interrogations less than 24 hours after his release. He has been reporting at the SSS and may have become exhausted from series of interrogations that he is seeking a legal option to a stop to it.
By Nnamdi Felix / Abuja
Load more