Aero Contractors airline at the weekend announced that it is pulling out some of its  operations from the Murtala Muhammed Airport Two, MMA2, in Lagos, South West Nigeria.  MMA2 is operated by Bi-Courtney Aviation services Limited.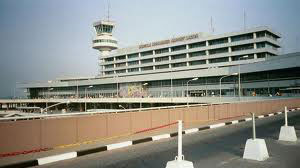 The move followed months of inconclusive negotiations over rent and passenger service  charges.
Aero Contractors is Nigeria's second biggest airline with over 50 daily flights to more  than 10 destinations.
The airline said that it will now operate Lagos to Warri and Lagos to Port Harcourt  flights from a private terminal in Lagos. The two routes are the most lucrative after  Lagos-Abuja route.
The pull out takes effect from Sunday 17 October 2010 and will not affect other routes  for now, the airline said in a statement signed by Mr. Robert Prophet, Aero Head of  Commercial.
Prophet described the charges at MMA2 as astronomical, saying that the move to pull out  is necessary.
He said: "This move has become necessary as the cost of MMA2 operations is astronomical.  We have continually tried to reach an amicable cost structure with Bi-Courtney Aviation  Services to no avail."
Recently, Oceanic Bank pulled out of MMA2. Other companies have also followed suit,  especially at the arrival hall. Mr. Bigg's, a fast-food outlet, recently reduced the  space it used to occupy in the building.
When contacted this morning, Mr. Chukwudum Ofomata, Bi-Courtney's Media relation officer  said that he had no immediate reaction as Bi-Courtney had addressed the cost concerns in  previous press releases.
"When I get to the office, I will forward the release again to you," Ofomata said. He did  not get back at the time of going to press.
Bi-Courtney Aviation Services Limited is owned by Dr. Wale Babalakin. The terminal  started operation in August 2007 on a Build Operate and Transfer, BOT scheme.
It was said that Bi-Courtney spent about N65 Billion to erect the ultra modern structure  and signed an agreement with the Federal Airports Authority of Nigeria, FAAN, to operate  for 36 years on condition that all domestic flights take off and land at MMA2.
However, Arik Air, Nigeria's biggest domestic airline with 120 flights a day, has refused  to relocate to MMA2 and has been operating from the old domestic terminal, known as  General Aviation Terminal, GAT, just stone's throw from MMA2.
—Simon Ateba
Load more