President Goodluck Jonathan trips to Sokoto and Zamfara states was successful and incident free, the presidency asserted in a press release this evening in obvious response to reports in some newspapers that the Movement for the Emancipation of Niger Delta, MEND had planned to disrupt the journey to the two states with bomb blasts.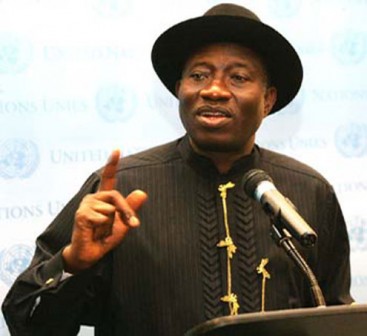 The presidency in a statement signed by Ima Niboro, spokesperson to the President also said the rumour about MEND is another confirmation of insistence of President Jonathan that no one should hide under the cover of any organisation to commit crimes.
"The president just returned from Zamfara and Sokoto states. It was successful and incident free, inspite of the bomb threats by "MEND".
"But these threats bring to focus the president's position that no one must hide underneath MEND to perpetrate evil.
"This even more so since the MEND known to Nigerians has willingly renounced violence.
"So which MEND was this? The Zamfara variant? This nonsense must stop, and this is precisely the president's position.
Meanwhile, President Goodluck Ebele Jonathan has commended the Sultan of Sokoto, Alhaji Sa'ad Abubakar, for his exemplary leadership and contributions to peace in Nigeria.
Speaking today during a courtesy visit on the Sultan, as part of his official visit to Sokoto and Zamfara states, the president noted that the sultan's contributions are exemplary and that he has been acknowledged world wide as a man of peace.
President Jonathan assured the Sultan that his administration is committed to taking Nigeria to greater heights so that by its centennial celebrations, Nigerians will have a country all can be proud of.
"We are determined to give the required leadership.  This is our only country, we have no other one, so we must reposition it to attain great heights", he said.
He commiserated with the sultan over the floods which ravaged sections of Sokoto and Kebbi states, and said that the Federal Government has given and will continue to give major assistance to alleviate the situation.
In his remarks, Sultan Abubakar commended the President for successfully steering the ship of state so far.
He stated that as a religious and traditional ruler, he is committed to doing what is right, and would not deviate from the path.
The sultan later presented the President a white horse as a royal gift on behalf of himself and the sultanate.
Earlier, the president was conferred with the traditional title of "Santuraki Talata Mafara", by the Emir of Talata Mafara, Zamfara State, HRH. Muhammadu Bello Barmo.
The President was honoured just before he commissioned the 132/33 KVA transmission substation located in the community.
At the commissioning, President Jonathan praised the efforts of the local contractor, noting that government is committed to encouraging local contractors.
He disclosed that from the next fiscal year, the Federal Government would set aside a percentage of contracts dedicated to local contractors.
"This the only way we can improve capacity and grow our economy", he said
Load more