Mr. Adeyanju Bodunde, former aide to former President Olusegun Obasanjo, was this morning  arraigned before Justice Adamu Bello of a Federal High Court sitting in Abuja, Nigeria,  in connection with the $180 million Halliburton bribery scandal.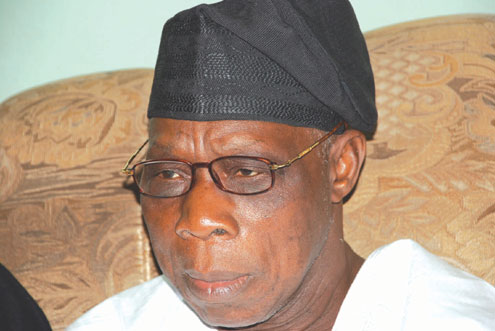 Bodunde was alleged to have received about $5 million from both Mrs. George Mark and Mr.  Hans George-Christ who were implicated in the controversial sharing of bribe money to  Nigerian top government officials between 2002 and 2003.
The former presidential aide allegedly received $3 million and N140 million from Mr.  George Mark while the sum of $1 million was received from Mr. Hans George-Christ, in two  tranches of $500,000 respectively.
He was alleged to have received these bribe monies in contravention of Section 1 and  15(d) of the Money Laundering Act, 2004 and punishable under section 15(2)(b) of the Act.
Bodunde pleaded not guilty to the six-count charge.
Before taking his plea, the prosecutor, Mr. Godwin Obla applied to withdraw an earlier  charge filed on 3 September, 2010 and substituted it with a fresh charge which was filed  early this month.
The earlier charge sheet contained charges against Bodunde, Julius Berger Construction  Company and other officials of Halliburton. But the fresh charge sheet contains only  allegations against Bodunde alone.
Mr. Adoke Bello, the Attorney-General of the Federation and Minister of Justice, recently  dropped the charges against Julius Berger Construction Company when it embraced a plea  bargain.
Upon pleading not guilty on the allegation against him, Bodunde's lawyer, Mr. Adeyemi  Aremu from Chief Afe Babalola's chambers, made an oral application for his bail. The  prosecution did not oppose the application.
The court granted Bodunde bail in the sum of N1 million and one surety in like sum, and  adjourned his trial till 16 December.
Bodunde's name appeared in the following charges before the amendment.: "That you, George  Mark, Jeffrey Tesler (now at large), Hans George Christ, Heinrich J. Stockhausen; Julius  Berger Nigeria Plc, Bilfinger Berger GMBH sometime between 2002 and 2003 within the  jurisdiction of this honourable court, conspired among yourselves to make several cash  payments in the sum of US$1 million (five times) totalling in equivalent the sum of $5  million to one Adeyanju Bodunde and thereby committed an offence contrary to section 16  of the Money Laundering Act 1995 (as saved by Section 23(2) of the Money Laundering Ac  2004) and punishable under section 15(2) and (3) of the Money Laundering Act 1995 (as  saved by section 23(2) of the Money Laundering Act, 2004)."
—Nnamdi Felix / Abuja
Load more