Governor Muazu Babangida Aliyu of Niger State, North Central Nigeria, has urged Kwara  State Governor, Dr. Abubakar Bukola Saraki, to step down for former military dictator and  People's Democratic Party, PDP, presidential aspirant, Ibrahim Badamasi Babangida.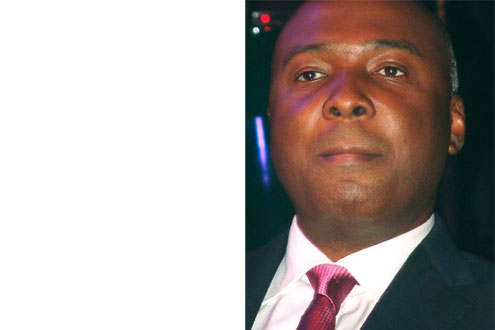 Aliyu advised Saraki, who is also running for president under PDP, to step down and give  Babangida an edge during the party's primaries.
Other candidates who are trying to clinch the PDP ticket for president include, Atiku  Abubakar, Aliyu Gusau and President Goodluck Jonathan.
The governor made the call yesterday in Minna, capital of Niger State, when he hosted
Saraki, who was on a two day working visit in the state.
Aliyu reasoned that although IBB and Saraki are from the North and have the right  qualities and experience that Nigerians need in a president, Saraki shoud step down as a  younger brother to IBB.
"You should know that in Niger State, we also have our son as a candidate. You must  appeal to him to leave for you, or since you are the younger one, you leave for him,"  Aliyu said.
However, if a compromise cannot be reached, Aliyu said, both candidates must show  maturity during their campaign as they both come from the same zone.
Governor Aliyu disclosed that some state governors have embarked on a move to remove  Saraki as Chairman Governors'Forum, adding that the move aims at bringing politics and  disunity among the governors.
He said as long as Saraki remains Kwara State Governor, he will remain the leader of  Governors' Forum, until he informs the Forum that he can no longer cope with campaign and  activities of the forum.
"You are the governor of Kwara State and the leader of Governors'Forum. You must do  something quickly because we don't want to be hijacked by some groups who want to  politicise the forum," Aliyu said.
Governor Saraki who spoke briefly with jounarlists said that there is still enough time  for negotiation and will reach out to Babangida for a compromise.
—Aliyu Musa/ Minna
Load more