Governor Adebayo Alao-Akala of Oyo State today asked the court to eject journalists  from the Nigeria Union of Journalists, NUJ, secretariat situated at Iyaganku Area of  Ibadan, the Oyo State capital.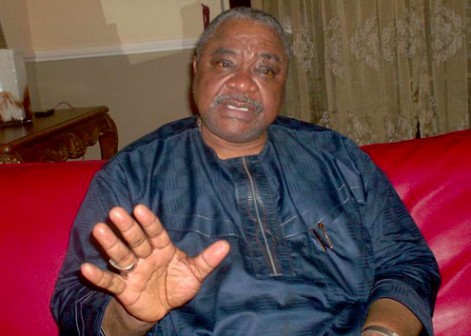 In a suit filed at Rent Tribunal, Zone 1, with  number 737/0 and signed by the  Deputy Director, Public Prosecution, Ministry of Justice, Secretariat, Ibadan, Mr.  L. A. Ganiyu, the government specifically asked the court to recover for it Quarters  699 situated at THE NUJ secretariat.
The building also houses International Institute of Journalism, Ibadan branch.
Akala claimed, according to an affidavit deposed to by Mrs. Funmilayo Akinseye of  Ministry of Justice, Oyo State  that though the quarters was initially allocated to  NUJ but on 13 May 2004, NUJ  voluntarily handed over the aforesaid quarters to the  government vide a letter dated same.
According to the affidavit, "Sequel to the vacation of Quarters 669, the quarters  was allocated to the Association of Local Governments of Nigeria, Oyo Chapter on  November 1st 2004. When the local government association was trying to renovate it,  NUJ took it over. Due to the resolution of the state government to sell her quarters  in various parts of the state, the government put machinery to dispose it off and  eventually get somebody to buy it.
"That quarters in question was bidded for by interested members of the public which  was won by the highest bidder who has fully paid for same but unable to take  possession of the quarters due to an unlawful and uncooperative attitude of the  respondent."
However, the counsel to NUJ, Mr. Steve Ajibola James, urged the court to strike out  the case because the applicant was not serious, stressing that if the applicant is  serious he ought to be in court or send someone to represent him.
Steve told the court that the issue before the rent court is not rent matter rather  ownership matter, insisting that the property rightly belongs to journalists.
Meanwhile, the panel led by Mr. Bolarinwa Lawal advised that the applicant be given  an opportunity to be heard, adding that since it was the first time the case was  coming up, a date for hearing should be picked.
There were controversies over the adjourned date but the court eventually adjourned  the sitting till 22 November  2010.
P.M.NEWS gathered that Akala has vowed to recover the property from NUJ, saying that  he is not bothered about the consequences.
Sources close to the governor said that he wants to seize the property to cow the  press in the state because they have been reporting only negative news about him and  his government.

—Gbenro Adesina/Ibadan
Load more