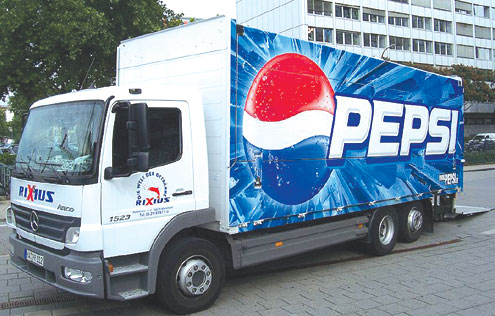 The innovative technology of the Mercedes-Benz Atego with its highly variable all-round  talent ideal for short-radius distribution work and the series-built Atego 1222 L EEV  BlueTec Hybrid, has been rewarded in Hanover, Germany, as a jury of international experts  at the on-going International Motor Show (IAA) voted the 12-tonner in the Commercial  Vehicles segment as Truck of the Year 2011.
The jury according to Mr. Mirko Plath, Managing Director of Weststar Associates Limited,  authorised distributor of all Mercedes Benz vehicles in Nigeria, as a rule, awards the  Truck of the Year title each year to the truck that makes the biggest innovative  contribution to road haulage in terms of economy, emission, safety, drivability and  comfort.
The Mercedes-Benz Atego scored a total of 127 points to win the competition; the truck  that placed second received 82 points and the number three 45 points.
Plath promised that as the Authorised Distributor of Mercedes-Benz in Nigeria, Weststar,  being concerned about customer satisfaction, will ensure the configuration of vehicles  coming into Nigeria includes all necessary specifications and options geared towards  customers' specific needs.
"We are quite pleased with this high honour conferred on the Atego.  The Mercedes-Benz  Atego family is available from 8 tonne to 17 tonne at Weststar and its Authorised  Commercial Vehicle dealers here in Nigeria," he disclosed.
Load more