Constitutional lawyer and human rights activist, Mr. Femi Falana, has charged Nigerian musicians to emulate the late Fela Anikulapo-Kuti, who used music as a weapon to fight for good governance in the country.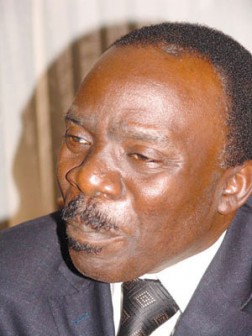 He made the statement in at the New Afrika Shrine in Lagos, while moderating at Fela Debates 2, Music As A Weapon,  as part of activities marking this year's edition of Felabration.
He also lambasted Ibrahim Babangida and Adamu Ciroma for attacking President Jonathan over the October 1 bomb blasts in Abuja, describing them as hypocrites who are crying more than the bereaved.
He wondered why Babangida, who introduced bombing during his era as military dictator in 1986, when Dele Giwa was killed with a letter bomb, is now shedding crocodile tears with his erstwhile minister, Alhaji Adamu Ciroma, to promote his selfish and narrow agenda towards 2011 general elections.
Also, a former Attorney General of Lagos State, Professor Yemi Osinbajo (SAN), eulogised Fela, extolling the virtues and his music, saying Fela used his music as a weapon of protest for social justice.
He stressed that the late Afro Beat legend used his music to protest against racism, bad governance, military dictatorship and non provision of potable water, stable electricity and good roads, which, he said, are still elusive to date.
— Kayode Aponmade
Copyright protected by Digiprove © 2010 P.M.News
Load more