In obvious reaction to assertions by Professor Attahiru Jega, the Chairman of Independent National Electoral Commission that there are pressures to shift the hand over date, President Jonathan has said that he will not spend a day beyond May 29 in office as constitutionally stipulated for his current tenure.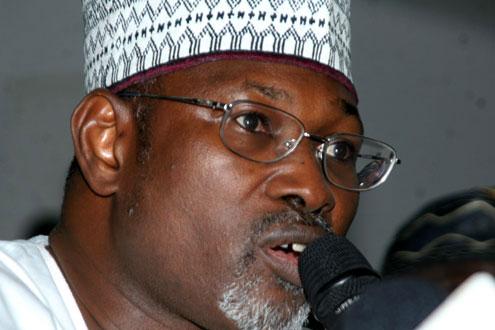 This was contained in a press release with the title "No going back on May 29 hand-over date", signed by Ima Niboro spokesperson for President Jonathan today.
"The present Administration which was inaugurated on May 29, 2007 has a constitutional mandate of four years and not a day more.
"This mandate will expire on May 29, 2011
"The President, Dr. Goodluck Ebele Jonathan, wishes to state unequivocally that the May 29th, 2011 hand-over date is and remains sacrosanct", Niboro concluded in the statement.
By Oluokun Ayorinde/Abuja
Copyright protected by Digiprove © 2010 P.M.News
Load more