Human rights activist and chairman of National Conscience Party, Mr. Femi Falana, has petitioned the Minister of Foreign Affairs, Odein Ajumogobia over the unlawful imprisonment of  the founder and director of African In Democracy and Good Governance (ADG) Mr.  Edwin Nebolisa Nwakaeme.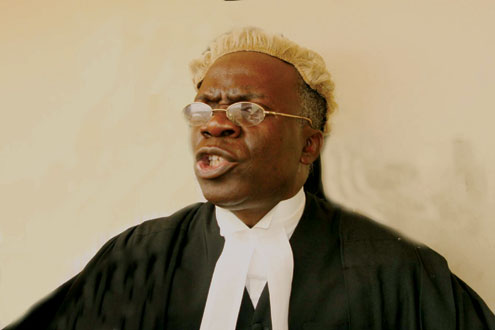 He was arrested and jailed by the Gambia government over allegation of  giving false information to the office of the Gambian president.
Nwakaeme was arrested, detained  and subsequently  tried following  a letter written by his organisation to the daughter of the president inviting her to a workshop to celebrate the World Day Against Child Abuse, as a special guest.
On the basis of the invitation, he was arrested on 22 February 2010 by the Immigration Department but was released three days later.
He was however re-arrested on 1 March and charged with the offence of "giving false information to the office of the President" before a Magistrate's Court in Banjul, The Gambia.
According to Falana, it was wrong for the Gambian goverment to have prosecuted and imprisoned a Nigerian citizen for giving false information to the president's daughter who is not a public officer.
Falana said that the arrest and consequent imprisonment of Nwakaeme by the Gambian goverment was a miscarriage of justice and  urged  the minister to  use his good offices to ensure his  immediate release.
Copyright protected by Digiprove © 2010 P.M.News
Load more