The winner of the 200,000-dollar (about N30 Million) Big Brother Africa 2010, Uti Nwachuckwu of Nigeria has said that he feels like being up in the clouds in the aftermath of his victory.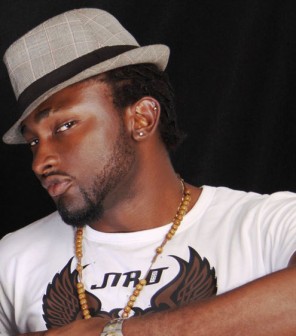 "I'm feeling like I'm up in the clouds, like I'm soaring high,'' Nwachukwu told the News Agency of Nigeria (NAN) in Johannesburg in the early hours of Monday.
Speaking at a party organised for him and his housemates in the 2010 Big Brother Africa reality show, the Nigerian said: "It is not just about the money, it's about the success, coming out tops in a pan-African game makes me ecstatic.''
The end of the three-week programme entered into the early hours of Monday.
"I am really happy and some other emotions that I am feeling right now, I can't put into words," he said.
Nwachukwu, who said he dreamt of winning the money while in the Big Brother house, said he was still at a loss on what to do with the money.
"For me to tell you what my plans are for the money, I will be lying because honestly, I don't know as I am still caught up in the moment of winning and I haven't gone home.
"I haven't settled down but by the time I get home, settle down and pray, definitely I will be given direction," he said.
Nwachukwu, who lost his father while the show was on, said he did not quit at that point in order not to disappoint him.
"For me, the last thing I told my father before I left was I am going back to Big Brother and he looked at me and smiled which was approval to me.  So that is the reason I decided to remain in the game.
"It wasn't for the money, it was for my father because he kept on telling me that I had what it takes to get to the finale and my point was to make it to the final for him.
"That is my only way of saying thank you for all he did for me and the strength he gave me," he said.
" I  know up there, he is watching me and smiling," he added.
Nwachukwu said he was the last child in a family of six and that his senior ones were capable of making all arrangements for the burial of his father, which further strengthened his resolve to stay back in the game.
He said the organisers of the show gave him the option of going for the burial and returning if he felt like doing so, but that the floods which ravaged his village caused the burial to be moved to November.
He said that of his housemates, Sheila Kwamboka of Kenya, proved a pillar of strength for him and that he looked forward to a closer relationship with her after the show.
"We have a lot to talk about after the show. Hopefully for me, it will go the right way but that's pending till when we have our one-on-one discussion.
"I expect us to end up together but we still have to talk and see where it takes us," he said.
Nwachukwu said he was proud to be a Nigerian and to help shore up its image.
The runner-up in the show, Zimbabwe's Munya Chidzonga, who wept for missing the coveted prize, said he was hoping to use part of his prize to settle hospital bills of his child who was born in the opening days of the programme and spent about two months in the incubator.
He said he also planned to make himself popular all over Africa among other plans.
"To walk out empty-handed was heart-breaking and I really feel crushed," he said.
Copyright protected by Digiprove © 2010 P.M.News
Load more