Grieving family members of an oil marketer, Alhaji Abdulganiyu Adewale Ogunwale, who  was murdered by unknown gunmen penultimate Thursday around Igbo Elerin in Okokomaiko  area of Lagos State have sent an SOS to the Inspector General of Police, Mr. Kafiz  Abubakar Ringim, and Lagos State Commissioner of Police, Mr. Marvel Akpoyibo, to  apprehend the killers and bring them to justice.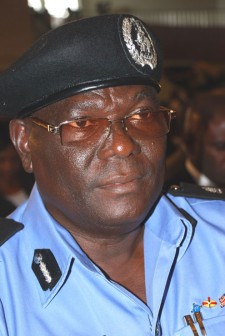 While lamenting that the untimely demise of the 55-year-old Osun State-born oil  marketer has brought untold sorrow to the family, they urged Ringim and Akpoyibo to  use their offices to ensure that the killers were arrested and brought to book.
The deceased, who until his death was the Chairman/Chief Executive Officer, Golden  Super Nigeria Limited was returning from an inspection visit to one of his filling  stations at Igbo-Elerin when he was ambushed by gunmen around 8.30 p.m.
The businessman, who was driving his Toyota Camry, 2009 model, with registration  number PG 808 KJA ,was in company of one of his friends, Alhaji Sikiru Okunlola,  when the gunmen struck.
While Okunlola was spared, Ogunwale was not lucky as he was shot dead at close range  while his car was driven away. The assailants also took away vital documents and a  sum of N30,000 belonging to the deceased.
Calling for justice on behalf of the family, the late Ogunwale's lawyer, Barrister  Tunde Balogun, said the entire hope of the family lies with the police.
"The family's hope for justice lies with the police.  Although they have started  investigations, but we will like them to intensify efforts in bringing the  perpetrators of the act to justice. The killers have done a terrible damage to the  family. The deceased still has an aged mother, while there are other dependants  apart from his two wives and six children who now have to pass through difficult  times," he declared.
The lawyer further implored the police to provide protection for close members of  the deceased's family.
"We should not take this too lightly. The evil men that snuffed life out of Ogunwale  should not be underestimated and this is why we are appealing for police protection  for them," he stated.
Copyright protected by Digiprove © 2010 P.M.News
Load more