For lovers of jazz music who have been aching to experience more of the soothing  genre without necessarily having to leave the shores of Nigeria, the Lagos Jazz  Series, which kicks off in a couple of weeks, is a fulfillment of their dreams.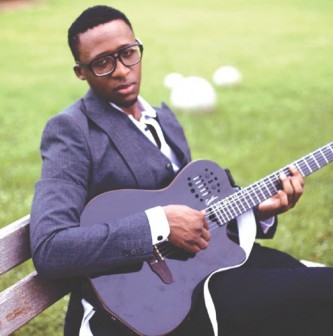 In November, jazz enthusiasts will have the opportunity of listening to the best of  the music in the garden on the creek and waterfront, courtesy of the Lagos Jazz  Series which was created with the main purpose of bolstering the jazz music genre in  the Lagos metropolis.
The inaugural session will hold in November 2010 across three primary stages in  Africa's most populous city. Over three days, renowned jazz artistes from the  Americas, Europe and Africa, will put up exciting performances from a wide  repertoire of best selling and award-winning pieces for select audiences in the most  important event for lovers of fine music.
The Lagos Jazz Series brings the music genre to the centre stage in Lagos and  Nigeria, creating an event with a focus and enjoyment of life as mature as the music  it celebrates.
This year, the multi-venue concerts will feature international acts as well as some  of Nigeria's finest.
Organiser of the event, Oti Bazunu, says "the Lagos Jazz Series is a singular  experience. We are inviting some of our favourite jazz musicians from all over the  world to come and play for us in intimate and exciting venues."
Headlining the historic event is famous pianist, composer and band leader, Randy  Weston from America as well as Simone, the daughter of legendary icon, Nina Simone;  Morrie Lode, Chinaza and Femi Anikulapo-Kuti.
Nigerian exports Nneka, Mike Aremu and Aiyetoro are also on the list of headliners,  while the very promising Bez, is also on the bill.
Copyright protected by Digiprove © 2010 P.M.News
Load more