A day after the court case that had shackled the Nigeria Football Federation, NFF, was withdrawn, President Aminu Maigari says the board will reconsider their decision to advertise the post.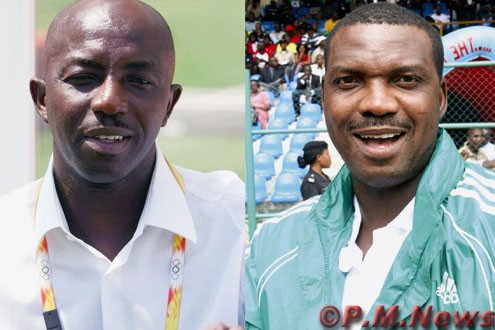 Former international Samson Siasia was deep into negotiations with the Glass House, and was all but confirmed for the job before those negotiations stalled and the new board decided to advertise the post.
But Maigari has told KickOffNigeria.com that time was  short  and a decision would have to be made soon, possibly at today's board meeting.
"Initially we wanted to advertise the position but now we may have to reconsider and make an appointment because time is not on our side," he said.
Siasia has again emerged as the candidate of choice, and could be named as early as the weekend, if the loose ends in the negotiations are ironed out on time.
Also on the front burner for the NFF Board is the often-postponed league kick-off.
The latest postponement was a direct result of the lack of an NFF Referees Committee to appoint match officials for the games, and Maigari was insistent that both issues would be resolved at Wednesday's meeting.
"We know how important it is for the league to start, so these two issues a going to be top on our agenda," he said.
Maigari was keen to offer an olive branch to aggrieved parties in the Nigerian football crisis.
"This is not Maigari's NFF. We are all part of this and everyone should join us in moving our football forward."
Copyright protected by Digiprove © 2010 P.M.News
Load more