Governor Kayode Fayemi of Ekiti has ordered a mass redeployment of civil servants in  the state civil service barely 13 days after coming into office.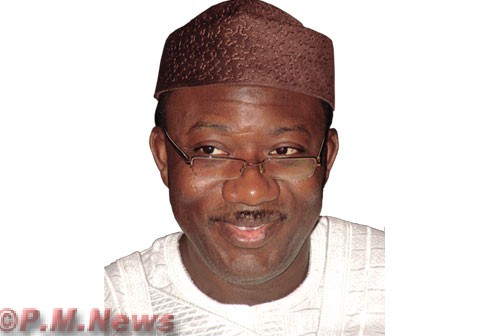 An investigation by the News Agency of Nigeria (NAN) in Ado-Ekiti on Wednesday  showed that the redeployment started on Monday.
The exercise, NAN learnt, also affected the aides of Mr Segun Oni whose 42-month  governorship was voided by the Court of Appeal sitting in Ilorin two weeks ago.
Government House sources said that a list of permanent secretaries and directors was  being compiled for redeployment and probable retirement.
According to a letter signed by Alhaji Deji Ayelabowo, the Director of Information  Services, the affected staff in the Ministry of Information have been directed to  report at the Bureau for Information Services until further notice.
Some of the affected staff, who sought anonymity, expressed surprise at their  redeployment, claiming the exercise was a political witch-hunt.
"Since our redeployment on Monday, we are redundant in the office while many of us  have no place to even sit.
"We are not politicians but civil servants who should not be used as scapegoats by  the state government," said one of them.
Reacting to the redeployment in Ado-Ekiti, the Senior Special Assistant on Media to  the Governor, Alhaji Nojeem Jamiu, described the exercise as a normal routine in the  civil service.
According to him, the exercise is aimed at repositioning the  service.
"During the inaugural speech of Gov. Kayode Fayemi, he said there will be a review  of the postings in the civil service, especially as it affects the permanent  secretaries.
"And he only mentioned that as a prelude to what is expected.
"There are some people who, we think, could perform better in other positions. If  we are redeploying people, we are not saying sack. We are moving people from one  place to the other where we think they can better serve the state. It is still  ongoing and I cannot say specifically how many people are involved.
"Whatever is happening now is routine by the civil service for people to be moved  from one office to the other and it is expected," he said.
According to Jamiu, the exercise is nothing abnormal and is also not a witch-hunt.
"Well, l would not know if those who received letters were close aides of the  former administration.
"But all l know is that what we want to do is to ensure a better civil service for  Ekiti State.
"Basically, we want a functional civil service and that is why the government is  making these changes and nobody is under any  witch-hunt," the special aide added.
Copyright protected by Digiprove © 2010 P.M.News
Load more