Justice Olabisi Akinlade of the Ikeja High Court this morning granted bail to  popular Cele prophet, Israel Ola Ogundipe, who was remanded in Kirikiri prison,  Apapa, Lagos over allegation of defrauding Mrs. Oni to the tune of N10 million.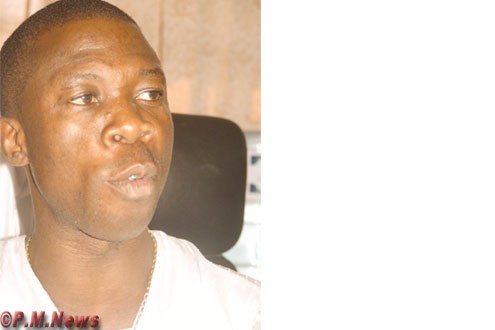 Prophet Ola Ogundipe popularly known as Gereshisi, was earlier brought before  Justice Mojisola Dada but his trial could not proceed because he was not represented  by a counsel.
The presiding judge then adjourned the matter to enable him procure the services of  a lawyer. But at the next adjourned date, he failed to appear before the court.
On two other occasions, Ogundipe also failed to appear before the court which made  the trial judge to issue a bench warrant against him.
Despite the bench warrant, the Cele prophet still refused to appear in court until  recently when he was arrested by the police. He was formally arraigned last week.
The charges against him alleged that he defrauded Mrs. Oni, a Nigerian businesswoman  based in London of over N10 million under the pretence of using the money for  spiritual purpose.
When he was brought before the court two weeks ago, he pleaded not guilty to the  charges preferred against him. But the court decided to remand him in prison pending  the hearing on his bail application.
At the resumption of proceedings this morning, Justice Akinlade ruled in his favour,  granting him bail in the sum of N500,000 with two sureties each in like sum.
The judge cautioned him over an allegation by the prosecution that his church  members have been threatening witnesses in the case. The court urged him to desist  from such actions that could jeopardise the case.
The courtroom was filled with scores of his church members who came to show their  solidarity. The case has been adjourned till 30 November, 2010 for the commencement  of trial.
—Henry Ojelu
Load more