One of Nigeria's most respected stand up comedians and master of ceremonies, Holy  Mallam, has announced plans for two big budget events to commemorate his brand's  10th anniversary.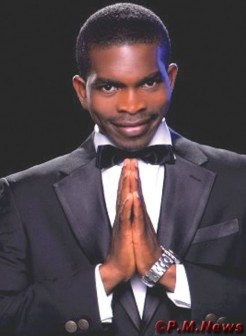 The Lagos-based act, who is regarded as one of Nigeria's most responsible comic acts  and a model figure to many upcoming acts, said he is leaving no stone unturned in  celebrating 10 years of absolute excellence in both his personal and professional  lives.
"It's been a very long journey. I remember very well how we started; the pictures  are vivid in my memory. And I'm amazed how far we've come. It's God's blessing and  the support of several patrons and mentors that have brought us this far. So, the  idea is to have two major events where we chronicle the journey of Holy Mallam,  while plotting the graph for the path towards tomorrow," the Lagos State University  graduate enthused.
Tagged Chronicles of Holy Mallam, the anniversary will feature exciting  performances, documentaries, drama sketches, wining and dining as well as  recognition for key patrons and mentors.
Holy Mallam is a pioneer in his own brand of comedy, Gospel Comedy. He started this  genre of comedy over 10 years ago when efforts to break through into the comedy  industry proved futile, much less with his unique approach. He is widely regarded as  a titan in his own genre because he rose through the ranks and has built his  reputation to become Nigeria's most celebrated gospel comedian and the past few  years have seen him penetrate corporate Nigeria, taking up major engagements from  some of the biggest brands in telecoms, banking and oil and gas.
Come Friday, 12 November, Holy Mallam will gather select fans, friends, family  members, patrons, mentors, colleagues and top media executives for an exclusive  dinner at the Civic Centre in Lagos. The event will serve as the official  anniversary party, while on Sunday, 14 November, a multitude of fans will gather at  the Lagoon Restaurant in Lagos for a public show that will feature Holy Mallam and  some of his closest colleagues from the comedy, music and movie industries.
Copyright protected by Digiprove © 2010 P.M.News
Load more