Nigerian tennis player, Clifford Enosoregbe says he had a wonderful tournament  despite the injury, which forced him out of the Governor's Cup yesterday at the  Lagos Lawn Tennis Club, Onikan, Lagos Nigeria.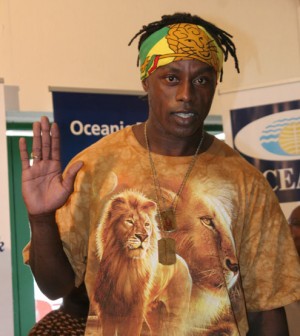 Enosoregbe, who upset number 3 seed, Amir Weirntraub of Israel in a first round,  Futures 2 match, lost 3-6, 0-5 (Retired) to Valentine Sanon of Ivory Coast in  yesterday's third round match.
"It's a pity that I couldn't continue with the match due to wrist injury. But, I  have no regret because I gave my best in this year's competition.
The player also disclosed that his match against Amir was a tough battle, which he  never  faced in his career.
While relishing what he described as his best match ever, Enosoregbe said though  tennis pundits did not give him a chance until he defeated the foreign star 6-2, 7-6  in the match.
"I have not played a tough game like that in my life. Amir is a great player. He  gave me a tough time, but thank goodness I defeated him at the end of the  encounter," he said before losing yesterday's match.
The Edo State-born player said Nigerian tennis players can play better in any ITFÂ  championship if there is adequate support from the government and corporate bodies.
"Judging from my performance, I think many of our tennis players can do the same if  they are exposed to many ITF competitions," he stated.
He urged the Nigeria Tennis Federation, NTF and corporate companies in Nigeria to  emulate the sponsors of the Governor's Cup, Etisalat and FCMB as well as other  co-sponsors to support tennis in the country, adding that Nigeria has the potential  to produce players that can play in Grand Slams in the nearest future.
Now that he is out of the Governor's Cup, the player has some other tournaments to  play in Nigeria and Sudan between now and end of the year.
"There is a competition in Aba which I'm planning to play and the other in Sudan.  But the Governor's Cup is a good competition which has helped my game this year," he  said.
Copyright protected by Digiprove © 2010 P.M.News
Load more