King Sunny Ade will once again set Radio Lagos premises aglow on Thursday, 4  November, 2010 as he holds the Lagos version of his mother's funeral.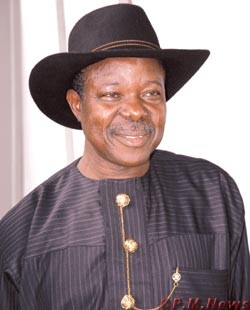 P.M.Entertainment learnt that the event, dubbed Farewell To KSA's Mom, is organised  for his friends, admirers and well wishers who could not attend the funeral in Ondo,  a few weeks back.
According to Sunny Wonder, spokesperson for the organising committee, Segun Adewale,  Dayo Kujore, Champion Kunle Opio and Alhaji Shefiu Alao, are billed to perform at  the occasion.
Others are Esther Igbekele, Wasiu Alabi Pasuma, Evangelist Femi Opalemo, Busola Oke  a.k.a. Eleyele and Sunny Wonder himself.
KSA's mother, Princess Mariam Adegeye, died in Lagos recently at the age of 112  years.
— Kayode Aponmade
Copyright protected by Digiprove © 2010 P.M.News
Load more