A Lagos High court judge, Justice Opeyemi Oke this morning gave an order restraining  the Lagos State House of Assembly from further probing Governor Babatunde Fashola  over an allegation of misappropriation of funds.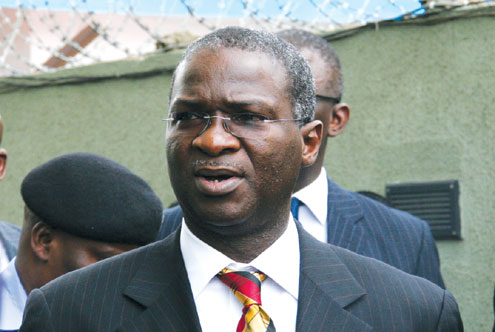 The allegation was brought by a group known as the 'True Face of Lagos'.
Delivering judgement in the matter, Justice Oke held that it was wrong for the  Assembly to probe Fashola based on the petition brought against him where there is a  pending appeal in the case.
"I recall that Justice Habeeb Abiru had earlier granted an injunction restraining  Lagos State House of Assembly from investigating the governor on the ground that the  petition under which he is being probed was not properly addressed."
The house in compliance with Justice Abiru's judgement continued the probe after  addressing the loopholes observed by the judge.
The complainant in the matter, Richard Akintola, not satisfied with some aspects of  the jugement, filed an appeal at the court of Appeal, Lagos Division.
But despite the appeal, the House still continued to probe the governor.
Justice Oke, therefore, held that the continued probe of Fashola by the House is  unlawful, especially when an action in the matter has been filed in the court of  appeal.
She granted a perpetual injunction restraining the House or any of its committees  from probing the governor.
—Henry Ojelu
Copyright protected by Digiprove © 2010 P.M.News
Load more