Ekiti State Governor, Dr. Kayode Fayemi has warned that the state government would  take decisive legal steps if the sacked council chairmen in the state persist in  taking laws into their own hands by hindering workers from performing their lawful  duties.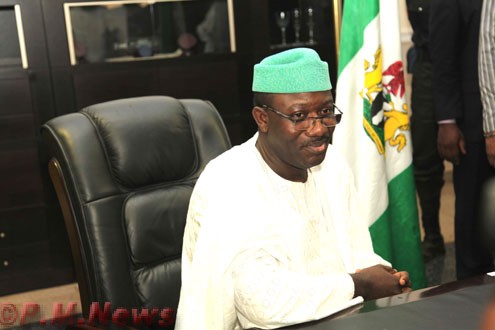 Dr. Fayemi who gave this warning while addressing traditional rulers in the state at  their first meeting since his emergence as governor, reiterated that his  administration was committed to the rule of law and would not do anything that would  undermine it.
The governor explained that the dissolution was informed by the striking out of the  suit filed by the ousted council chiefs and condemned the attempts of the erstwhile  chairmen to hinder workers from performing their lawful duties.
Governor Fayemi said his administration was committed to the unity and development  of the state and would not compromise on the efforts at maintaining peace in the  state.
He assured that his administration would not discriminate against anybody or group  of people, promising to accord  priority to the welfare of traditional rulers in the  state.
He added that his administration would not only ensure prompt completion of the road  projects initiated by the previous administration but would also accord top priority  to construction of good roads towards enhancing industrialization.
He however solicited the support of the royal fathers in the task of developing the  state and charged them to ensure peace and tranquility in their respective domains.
Speaking on behalf of the traditional rulers, the Chairman of the state Council of  Obas, Oba Adetunji Ajayi, the Arinjale of Ise Ekiti pledged their unflinching  support for the Fayemi administration.
The Council of Obas advised Governor Fayemi to appoint Caretaker Committees to  oversee the affairs of the local government councils in order to ensure the continued  delivery of the dividends of democracy to the people at the grassroots and pledged  their continued prayers for the success of the administration.
Copyright protected by Digiprove © 2010 P.M.News