The convicted former Chief Executive Officer, CEO of Oceanic Bank Plc, Mrs. Cecilia  Ibru, who is serving her six months jail term while receiving treatment for a  cardiac related  ailment at Reddington Hospital, Victoria Island, Lagos, Nigeria,  wants to  be transferred to Lagos University Teaching Hospital, LUTH, Idi-Araba.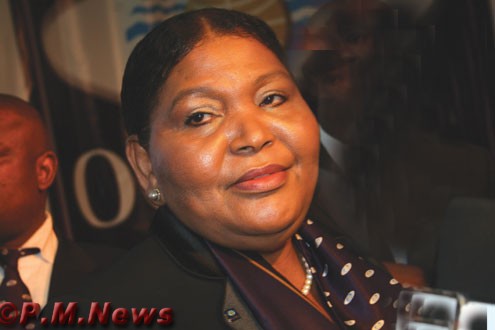 Sources told P.M.NEWS yesterday that she is under intense pressure by the management of  Reddington Hospital to be transferred from the hospital due to security reasons.
Consequently, Cecilia asked her lawyer to seek the order of the Federal High Court,  Lagos, where she was jailed, to be moved out of the hospital to LUTH.
A new counsel, Grace Orakusi, P.M.NEWS gathered, filed the request for her transfer  at the High  Court on 29 October.
Cecilia, whose health  had allegedly deteriorated  before her conviction, had sought  the order of the court to compel the State Security Service, SSS, to release her  international passport to enable her travel abroad for medical treatment.
Before her conviction, the court acceded to her request but the passport was not  released.
On the day of her plea bargain conviction, Cecilia was accompanied to the court by  medical doctors during the entire trial process that day.
In the course of the trial, her lawyer, Professor Taiwo Osipitan,  SAN, drew the  attention of the court to her condition while inside the dock.
Consequent upon this, the presiding judge, Justice Dan  Abutu, allowed her doctors   to have access to her.
Sources said if  Cecilia is eventually transferred, she may  be flown abroad for  medical attention.
—Akin Kuponiyi
Copyright protected by Digiprove © 2010 P.M.News
Load more