Juju musician, Dipo Gatos, is planning to launch his new album, Baba Mi (My Father),  in a special event that would parade the who is who in the Nigerian social circuit.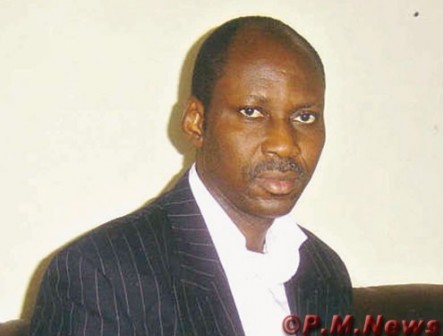 The album launch is being planned alongside his 25th anniversary in the Nigerian  music scene during which he has released several albums. This new one, however, has  been released in the United Kingdom and now to be released specially in Nigeria.
Already, plans are in top gear to have a high profile album launch and according to  Gatos, the event is being packaged by an international event management company.
Dipo, who is the National Secretary of the Association of Juju Musicians of Nigeria  (AJUM), has made an impact in the juu music scene with his brand of music, an  infusion of traditional and hip hop elements.
"This album is packaged to appeal to the old and young generations. It is a mix of  both cultural values and I am very optimistic that it will make a big impact on my  fans," he enthused.
Tracks in the album include E Yahweh, which has a rap intro; Baba Mi, Ori and Maami  and was recorded at GWS Studios Ogba, Lagos.
Meanwhile, its promotional video currently enjoys good air play on reputable  television stations across the country.
According to him, the album, two tracks of which featured popular radio broadcaster,  Wale The Good and an Ewi/cultural dance exponent, Ayo Orobiyi, is produced by Disoab  Music owned by him and will be released only on audio CD.
Copyright protected by Digiprove © 2010 P.M.News
Load more