Members of the Institute of Town Planners (NITP) in Ogun State, South-West Nigeria, on Monday staged a street walk in Abeokuta, the state capital, to protest inconsistency in policy implementation particularly as it affects food production in the country.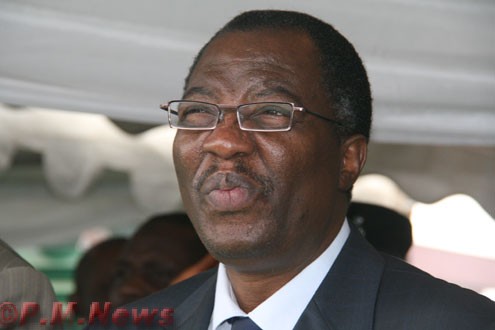 They called on the various tiers of government in Nigeria to ensure food accessibility in the country by embracing planning ahead of time.
They argued that all the processes involved in the chain of food production to waste management should be planned to ensure seamless flow of food security.
The members, numbering about 50, also decried the hunger and malnutrition ravaging ordinary people, wondering why it should be so in a country with arable land for agriculture.
The Public Relations Officer (PRO) of the body, Mr. Olugbenga Ashiru, who spoke with newsmen noted that the theme of this year's celebration: "Healthy People, Healthy Places, Healthy Planet: Integrating Food System Into the Planning Process," is more apt, given the fact that all processes of getting food to the table of the people are involved and "must therefore be planned."
He said planning would facilitate how to identify new land and acquire same for agricultural production, warning that the Food and Agricultural Organization (FAO) projection of 70 percent increase in food production by the year 2050 could be difficult to achieve without adequate planning.
According to him, "Planning will consider applicable strategies to increase cropping intensity on existing agricultural land, in addition to improve yields through scientific researches and intervention,"  just as he advised on the need to plan for sudden climatic change to avoid food insecurity.
Ashiru, who contented that cultivation, processing, distribution, consumption, preservation and waste management of food have to be planned, said the lack of consistent policy in this direction in the past was responsible for hunger and deprivation.
He added that such policy would include the provision of basic amenities in the rural communities to stop the rural-urban drift, which, according to him, has led to upsurge in city crime-rate.
Meanwhile, the Chairman of the NITP in the state, Mr. Gbolade Badejo, has advised the authorities to hasten the process of getting the electricity supply problem solved, contending that "modern day agriculture requires much of power, especially in the livestock section and conversion of raw materials into edible form."
—Abiodun Onafuye/ Abeokuta
Copyright protected by Digiprove © 2010 P.M.News
Load more