Against the background of the raging controversy on zoning in the country, President John Atta Mills of Ghana has urged that Nigerians should be allowed to choose their own leaders.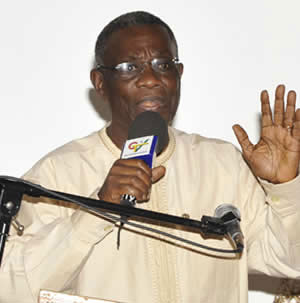 Addressing State House correspondents after bilateral talks with President Jonathan yesterday, President Mills said free and transparent polls, where all contestants are accorded a level playing field, would send positive signals to the international community that Nigeria has come of age in her democratic experience.
While pledging his country's support for credible elections in Nigeria, President Mills said Ghana "will do whatever it takes to ensure that the people of Nigeria are given the opportunity to choose their leaders".
"This will send positive signals to the rest of the world that our big brother, Nigeria, is following the path which has been blazed by other countries," he stated.
He expressed Ghana's interest to work closely with Nigeria in pursuing common interests and objectives.
"I am lucky to have a friend like President Jonathan in the sub-region. I will continue to dialogue with him and other colleagues to build a better sub-region and a better Africa," he said.
Copyright protected by Digiprove © 2010 P.M.News
Load more