Five years after the release of an album titled Flavour, fuji star, Wasiu Ayinde  a.k.a. K1 De Ultimate, is currently working on a new album, P.M. Entertainment can  reveal.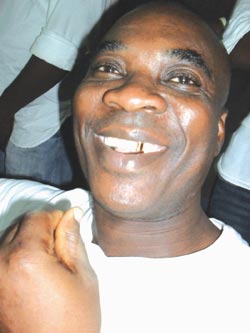 Investigations revealed that unlike the previous album, he is presently working in a  private studio situated around Allen Avenue in Ikeja area of Lagos State, South West  Nigeria.
Dubbed Instinct, he had announced the name to his teeming fans in a popular live  recording titled Let's go there featuring the hit song,  Sempe.
K1, who had a spectacular performance at the 2010 edition of  Felabration, told P.M.  Entertainment that he decided to take some time off so as to take care of his health  and now that he is back, there is no stopping him.
Percy Ibikunle Ademokun, his manager, confirmed that the fuji music icon is  currently working on an album but he refused to disclose where the recording is  taking place and when it will be released. However, a source close K1 told  P.M.  Entertainment that it will be released before the end of the year.
Copyright protected by Digiprove © 2010 P.M.News

Load more