Samson Siasia says soccer-loving Nigerians should expect a new-look Super Eagles by  2013.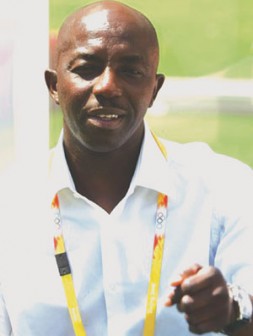 Siasia said that he will need at least three years to rebuild the Eagles into a  star-studded formidable force a year before the 2014 FIFA World Cup in Brazil.
The former Nigerian international is expected to take over the senior national team  on 1 December on a four-year contract; and with the perennial underachievers yet to  win a major honour since 1994, Siasia has admitted he has his work cut.
"It is going to take two, three years for us to assemble a formidable team," Siasia  told MTNFootball.com.
"It should be a gradual process, trying to build a new team with the old and the new  players. Gradually we will mix them up until we find the ones who we need, actually  the ones who would play the way we want them to play. Then, I would come out and say  publicly that we have a team.
"But right now we just want to focus on how to rebuild the team. Yes, the Nigeria  Football Federation could set targets, but if we want to be realistic, targets won't  be realistic, if you don't have a good team.
"We need time to build a very good team. If we are looking at where we are coming  from, then we have to work on how to rebuild this team."
Siasia would therefore call on the fans to be patient with him as he goes about  rebuilding the national team ranked 33rd in the world.
"The fans must come out in large numbers to watch us play. They must exercise  patience too. What we lack here is patience. We want results immediately.
Copyright protected by Digiprove © 2010 P.M.News
Load more