As Peter and Paul Okoye a.k.a. P-square turned 30 yesterday, the duo have said that  they thank God for making them achieve beyond their age.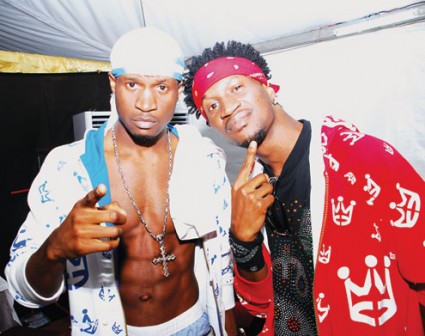 Speaking with P.M. Entertainment, the singing twins, who played host to friends and  colleagues at their Omole, Ikeja home, said it has been a story of success, adding,  "we thank God, our fans and everybody, we won't let you down."
P.M. Entertainment can reveal that apart from turning 30 yesterday, the E no easy  crooners can be described as one of the most successful hip hop music stars,  recently struck a N240 million deal with Globacom, just a few months ago, while  their group emerged the Best African Act at the coveted KORA All African Music  Awards held in Burkina Faso. The award attracted the sum of $1million (N150  million). They have also moved into their N300 million mansion on Lola Holloway  Street, Omole Estate Phase 1 and acquired four brand new automobiles, two Range  Rover sport, one BMW X6 and a Jaguar, all 2010 models, estimated at about N65  million.
Copyright protected by Digiprove © 2010 P.M.News
Load more