After several appeals, the Lagos State Government has begun negotiation with  striking doctors in the state's public hospitals in a bid to end the over three  months old industrial action.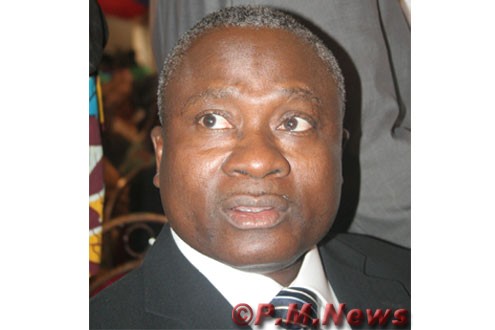 The doctors, under the aegis of Medical Guild and the Association of Resident  Doctors had rejected the 75 percent salary increase offered them by the state  government, insisting on full implementation of the Consolidated Medical Salary  Structure, CONMESS.
Officials of the state government represented by the Commissioner for Health, Dr.  Jide Idris and his counterparts in the Ministry of Establishment and Pensions, Mr.  Jide Sanwo-Olu met the doctors on Saturday to begin another round of negotiation but  no agreement was reached.
P.M.NEWS gathered that the government's team offered the doctors something a bit  higher than the 75 percent as well as other packages, which the doctors turned down  and demanded for something higher.
As a follow up to the meeting on Saturday, the leadership of the Medical Guild held  a congress meeting yesterday to brief members on the meeting it had with the state  government and what government tabled before them.
The congress, it was learnt, rejected the offer and unanimously mandated the  leadership to write the state government and make its position clear. They also  called for further meeting with the government to iron out the grey areas.
When contacted, the Vice Chairman, Medical Guild, Dr. Taofeek Majolagbe confirmed  that the doctors actually met with the government's team on Saturday but that what  was offered by the government was not good enough to be accepted by them.
"We agreed on many things.  What they put down was not okay.  What we agreed upon  was not given.  We hope to have another round of meetings but the strike continues,"  said Majolagbe.
He assured that the strike  would be terminated, if the state government agree with  the doctors' demand, adding that the doctors were only asking for 100 percent  implementation of CONMESS. "We are still trying to fashion out amicable agreement  between the two parties," he stressed.
According to Majolagbe, the meeting held among the doctors yesterday was just to  table government's offer before the general house, saying that the doctors had put  in writing its demand and rejection of government's offer which would be sent to the  government
Less than two weeks ago, the doctors rejected the offer given to them by the state  government and demanded for more.
The government said  it decided to review the doctors' salaries so that the  suffering masses could be attended to by doctors in the hospitals, adding that the  review was done painstakingly.
The doctors accused the government of insincerity and demanded to know the content  of the new package, which to them was just one percent increase, since they had been  collecting 74 percent of CONMESS before now.
"Even if they offer us 75 percent of the CONMESS, it is not acceptable; we need 100  percent. We have rejected the offer," Majolagbe sad.
—Kazeem Ugbodaga
Load more