The Action Congress of Nigeria (ACN) has asked the Independent National Electoral  Commission (INEC) to urgently launch a physical audit of all polling booths in the  country, against the backdrop of allegations that 30,000 of the 120,000 figure being  bandied around are non-existent.
In a statement issued in Lagos on Sunday by its National Publicity Secretary, Alhaji  Lai Mohammed, the party said the issue is very important because it could affect the  success of next year's polls.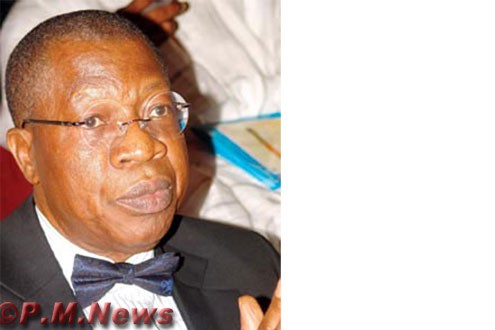 "Because of the published allegation that some 30,000 voting centres are  non-existent, we are constrained to call on INEC to conduct a thorough audit of all  polling booths, including their locations and physical addresses, and make the  report of such audit available to all political parties, so they can raise any  concerns they may have. This will also enable INEC to respond robustly to the  allegation.
"We say this because of the implication of accommodating non-existent polling  booths in the preparations for the polls. With about 500 votes per booth, it simply  means that some 15 millions votes are available for mischief makers who can use the  huge number to swing any election, thus ruining the chances of a free, fair and  credible elections promised Nigerians by President Goodluck Jonathan and INEC  Chairman, Attahiru Jega.
"It also means that one-quarter of the huge resources allocated to INEC for the  acquisition of Direct Data Capture machines and the conduct of the registration  exercise will either be wasted or embezzelled," ACN said.
The party also called on INEC to start planning to commission a video recording of  all that will transpire at every polling booth during the voting process, and make  copies of the video tapes available to all political parties.
"We are aware that INEC has said there willl be no no-go areas for international  observers during the elections. This is good. But we want INEC to go one step  further by commissioning official videographers in every polling booth across the  country. "This will definitely curb incidences of ballot stuffing, hijacking of  ballot boxes and the perpetration of violence around polling centres. It will also  ensure that once results are announced at every polling booth, they cannot be  changed at the collation centres.
"Concerns over cost should not be a hindrance, since we are sure political parties  will be willing to assist INEC, if necessary, in this regard. After all, it will be  cheaper to ensure a free and fair election than to embark on years of costly  litigation, as we are currently experiencing," it said.
ACN said it is compelled to make the suggestions above because it believes that  while there may be little to give one cause for joy in the preparations so far, the  party is made up of incurable optimists about 'Project Nigeria', and therefore  wishes to support and encourage INEC to get it right in 2011.
Copyright protected by Digiprove © 2010 P.M.News
Load more