Former Flying Eagles' Coach, Tunde Disu has urged the Nigerian sporting press to  give total support to the ongoing Lagos Junior League.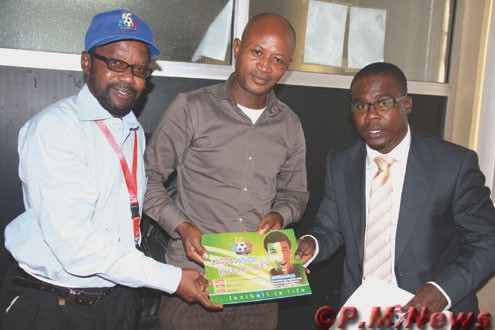 Disu, who is the Technical Director of League and Executive Secretary of the League,  Barrister Taofeek Aromire paid a courtesy visit to Independent Communications  Network Limited, ICNL, publishers of TheNEWS and P.M.NEWS on Friday.
The former Julius Berger of Lagos Chief Coach is not impressed with the level of  media coverage of the Lagos Junior League, which kicked off in September this year.  He stated that the Junior League has got to a stage where the media should give it  more publicity, adding that the media has a role to play to guarantee the success  and purpose for organising the League.
"The management of Lagos Junior League appreciates and respect the Nigerian sporting  press. That is why we decided to visit the media houses to solicit for their support  for the ongoing League. We want them join hands with us to popularise the  championship," said Disu, who said he is satisfied with the level of officiating,  organisation and standard of play in the competition.
Speaking in the same vein, Aromire acknowledged the role of the press in developing  and promoting sports in Nigeria.
He admitted that without the media, the last FIFA World Cup held in South Africa  would not have been a success and memorable.
"I believe that the support of the media would go a long way to attract fans to the  stadia. This will also help to encourage the players to put in their best, he said.

—Sunday  Akintoye
Copyright protected by Digiprove © 2010 P.M.News
Load more