One of our reporters, Simon Ateba, covering the Aviation beat, suddenly found  himself in trouble at the weekend while returning from Agbara in Ogun State.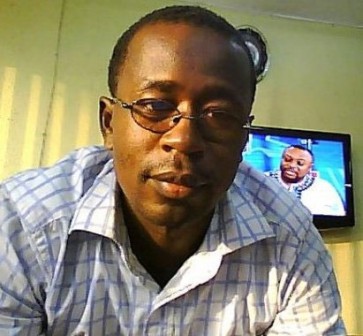 He was attacked by evil people who used juju on him in a public transport. He was  later dumped on New Era Road, Iyana Ipaja, Lagos. He lives to narrate his own story:  "I woke up at the Crystal Specialist Hospital, Akowonjo, a Suburb of Lagos State,  South West Nigeria, on Sunday night. The only thing I could remember was when I  entered a bus at Iyana Iba to Iyana Ipaja at about 1.30 pm on Saturday.
"I had gone to Agbara on Saturday morning to attend a memorial church service of a  dear friend, Mr. Toluwalase Enoch Ojo, who passed on last year not too long after he  graduated from the University of Lagos.
"I left Agbara at about 1p.m. and got to Iyana Iba at about 1.30 p.m. I entered a  bus at the motor park and sat on the back seat at the extreme left. We waited for a  for other passengers to fill the bus and we left immediately.
"I was told by those who carried me to the hospital that I was dumped in Egbeda,  unconscious and disposed of all my belongings.
"I was told that when I got to the hospital, I was taken straight to the emergency  unit because I could not breathe normally. It was only on Sunday night, more than a  day after the strange incident took place that I could recognise some familiar faces  that came to my rescue.
"While I am grateful to all those who gave me succour in my hours of need, I would  like to warn all to beware of kidnappers, ritual killers and other criminals lurking  in the corner to strike in this festive period."
—Simon Ateba
Copyright protected by Digiprove © 2010 P.M.News
Load more