By EMMA UNA/Calabar
The corpse of a woman, Ms. Inyang Mgbe, is now lying in the mortuary of the General Hospital in Ogoja, northern Cross River State, Nigeria foll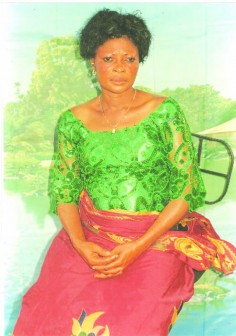 owing a tragic fight with the wife of a man she was allegedly dating.

The incident occurred on Sunday, 21 November, 2010.
P.M.NEWS gathered that Ms. Inyang Mgbe, niece to Major Odey, a retired soldier in the town, was living in the Major's house in Ishibori, Ogoja while her rival Mrs. Isheru Ugbo and her husband, Paul Ugbo lived in Agiga, another section of the town.
The man, sources said comes regularly to sleep with his mistress in Ishibori until she became pregnant for him.
Mrs. Ugbo, it was learnt, got to know of the development and visited the mistress on Sunday.
"On Sunday evening, the woman (Isheru Ugbo) came here to fight my mother. I was not around when they fought, but when I came back, I saw that my mother was down but she did not tell me what happened. It was my uncle who later told me that Isheru came to fight her for being pregnant for her husband," Rose Ugbo, daughter to the deceased narrated to P.M.NEWS.
She explained that on the next day, her mother was very sick but dragged herself to the house of the village head to report the matter. "It was while they were judging the case in the house of the village head that she collapsed and died," she added.
Following her death, the village elders became confused and dispersed. The younger brother to the deceased, identified as Raymond reported the matter to policemen at the the Divisional Police Station, Ogoja. Paul Ugbo and his wife were arrested and detained in the station for investigation.
At the Divisional Police Station, Ogoja, a police source confirmed that the couple had been arrested and more investigation would be carried out before the case is transferred to the Diamond Hill, Calabar, headquarters of the State Police Commmand.
Copyright protected by Digiprove © 2010 P.M.News
Load more