The convicted former Managing Director and Chief Executive Officer of Oceanic Bank International Plc, Mrs. Cecilia Ibru, has been discharged from Reddington Hospital, a highbrow hospital on Victoria Island.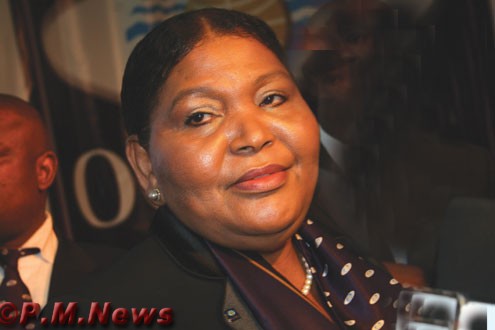 Mrs. Ibru was ordered by Justice Dan Abutu of Federal High Court, Lagos to be admitted and treated of a chronic cardiac problem, before being transferred to the Prison to serve her jail term after pleading guilty of granting $20 million and N2 billion credit facilities above the Central Bank-approved limit.
The Corporate Affairs Manager, Mr. Franklyn Ovbigbahon, disclosed this at the hospital's interactive session with the media to announce the latest feat in the field of medicine of successfully pioneering the first devised closure of a hole in the heart by non-surgical method called Patent Ductus Arteriosus (PDA) in a three-year old child.
In his words: "Mrs. Ibru is no longer a patient in Reddington Hospital. She was discharged sometimes ago."
He, however, did not elaborate on this.
Speaking on the latest feat of successfully closing a hole in the heart of Victoria Onuoha, the three-year old child, the acting Medical Director, Dr. Olu Lawani, said it was a joint effort by the hospital and LASUCOM/LASUTH, Ikeja, in the spirit of public-private partnership.
"This procedure is traditionally done with open heart surgery. Advances in cardiology have made it possible to repair this hole using small device that is inserted through a vein in the groin. This is the first in Nigeria and probably in West Africa," Lawani said.
He added that the hospital carried out the operation free of charge, even as the management of the hospital has appointed an external consultant to look into how hospital charges could be brought down considerably to enable majority of Nigerians have access and utilise the "huge capacity we have on offer at Reddington Hospital at affordable cost. We are hoping the new price regime would be effective from January, 2011."
The team of doctors that performed the operation, according to him, included Dr. Adeola Animashaun, a Consultant Paediatric Interventional Cardiologist at LASUCOM/LASUTH, Ikeja; Dr. Yemi Johnson, a Consultant Interventional Cardiologist at Reddington Hospital and Dr. Sola Idowu, a Consultant Anaesthetist and Critical Care at Reddington Hospital. They were supported by Cardiac Physiologist, Cardiac Intensive Care nurses as well as Cardiac Technicians and Biomedical engineers.
Little Miss Onuoha was a patient at the LASUTH. Her case was furthered by Edensfield Health Foundation, a non-profit, non-government organisation established in 2007, to provide professional and value-added health care services to the society.
Copyright protected by Digiprove © 2010 P.M.News
Load more