The rearraignment of the Chief Executive Officer, CEO of Intercontinental Bank, Dr.  Erastus Akingbola, failed to take place this morning as the presiding judge, Justice  Charles Archibong, adjourned to 14 December, 2010 the hearing of the applications  filed before the court.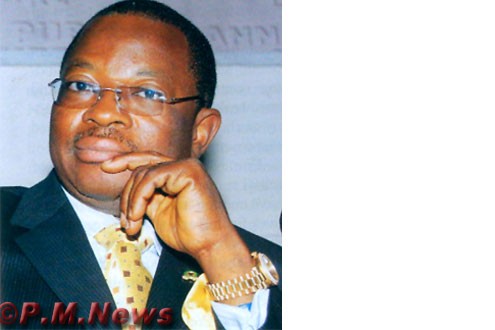 Prominent among the applications are the application to quash the 22-count charge  preferred against Akingbola and another one asking the court for the  revocation of  bail.
In the sworn affidavit in support of the application filed by Chief Felix  Fagbohungbe, SAN, the two other Senior Advocates, Ricky Tarfa and Deji Sasegbon, are  contending that the proof of evidence filed before the court did not disclose any  prima facie case. In addition, all the 22 counts are speculative, defective,  incompetent, incurably bad and have no lesus with the proof of evidence.
They urged the court to quash the charge and discharge Akingbola.
The Economic and Financial Crimes Commission, EFCC had dragged the former CEO of  Intercontinental Bank Plc. before the court on charges of mismanagement following  the Central Bank of Nigeria, CBN's intervention in the running of some commercial  banks, including Intercontinental Bank.

—Akin Kuponiyi
Copyright protected by Digiprove © 2010 P.M.News
Load more