The Economic and Financial Crimes Commission, EFCC, has disclosed that it is  investigating some officials of Christ Embassy and its founder, Rev. Chris  Oyakhilome, over money laundering.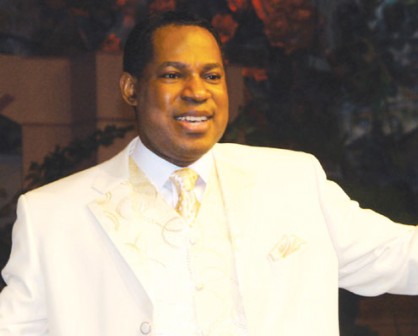 EFCC's spokesman, Mr. Femi Babafemi, in a telephone interview yesterday, disclosed  that Oyakhilome and some officials of his ministry are being investigated over $35  million that was illegally moved out of the country.
Babafemi said no arrest has been made, but investigation is still going on.
Details about the illegal transactions were sketchy as at press time.
P.M.NEWS gathered further that Oyakhilome and some prominent members of his church  had been placed under surveillance by the EFCC.
The probe, it was learnt, has sent shock waves to members of the church across the  world, and many of the nominal members, who were allegedly used in the money  laundering scheme, are now scrambling for safe havens.
The 59-year old pastor and his ministry had faced many controversies in recent  years, bothering on preaching falsehood.
Oyakhilome has been accused of staging healing sessions attended by thousands who  give money to the ministry hoping to be healed by the pastor. He has also been  accused of planting people in the crowd to promote his healing powers.
The pastor has also been accused of offering congregants who attend his school of  healing money to act as if they are sick and then heals them at his "Night of Bliss"  programmes.
The ministry has been accused of coercing its members to make large donations to the  church even though they are poor.
Church members regularly donate large sums of money and materials to the church as  they are told they will be rewarded by God.
This has led to a number of members losing their possessions as they default on  other payments in order to finance the lifestyle of leaders in the church.
An organisation, Treatment Action Campaign, also accused Oyakhilome of preaching  falsehood on claims to heal life threatening diseases such as HIV.
—Simon Ateba
Copyright protected by Digiprove © 2010 P.M.News
Load more