The Police in Lagos State, South West Nigeria, have launched investigation into the  activities of fake employment agencies set up to swindle job seekers in the state.
P.M.NEWS investigation across the state revealed that fake employment agencies  abound all over Lagos and have been duping desperate job seekers of their money.
The mode of operation of the fake job agencies involves renting a small apartment  which is converted to an office. After this, they will paste cardboard papers at  strategic bus stops offering vacancies for job seekers.
These agents usually put their phone numbers on the cardboard papers without their  addresses.
"They also get newspapers which publish vacancies every week. They then ask those  seeking for employment to go there, giving the impression that they were contracted  for the task," says Dele, a resident of Lagos who had worked in such agencies  before.
"After paying a certain amount of money to the fraudsters, they will collect your  certificates and ask you to come back. That is the last time you will see them," he  added.
Speaking on the development, the Police Public Relations Officer, Mr. Frank Mba,  said: "We have heard about these fraudsters and we are going after them.  There are  two ways of getting involved, either the victim reports directly to us and we take  action or we get intelligent information that something is happening and we carry  out what is called 'a sting operation'.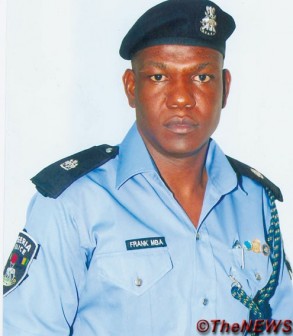 "I know that in the past, we had a case that was reported to us and we take action.  We have also had experiences in the past where were we had to use undercover  operatives to apply and we make arrests. I will also want to advise the public that  if you have been a victim or about to be swindled and you get to know about it,  there is no better way to seek justice than to report to the police so that we can  act and act appropriately.
"If the people refuse to speak to us about their experiences or fail to report to  us, then we might not be able to do much. Victims must get in touch with the police  to be able to bring perpetrators to book and ensure that innocent people do not  continue to fall victim to these fraudsters."
Mba added: "We want members of the public not to hesitate to report cases like this  to the nearest police station, office of the Commissioner of Police or the office of  the PPRO."
Speaking on whether those arrested in the past were prosecuted, the Lagos police  spokesman responded in the affirmative, saying: "We prosecuted someone from the  Surulere axis of the state. You know, for the prosecution to succeed, we will need  the full cooperation of the victims, to stand as witnesses for the state, the police  and the prosecution.
"Therefore, it will take all of us working together to be able to put an end to this  activities.  The police cannot do it alone. We will need the full cooperation of the  members of the public and the media to overcome this," he said.
It was learnt that several victims are currently stuck in Lagos with no money to go  back to their bases after they were duped by fake employment agencies.
It was gathered that while big agencies register with the Corporate Affairs  Commission, CAC, in Abuja, small employment agencies do not bother.

— Eromosele Ebhomele   & Jamiu Yisa
Copyright protected by Digiprove © 2010 P.M.News
Load more