Top officials of the Nigerian oil rich state of Bayelsa  who are standing trial for allegedly stealing and laundering  N2.5 billion  belonging to the state,  on Tuesday told a Federal High Court sitting in Abuja that they were eager for a speedy trial so as to clear their names of the allegations slammed upon them by the Economic and Financial Crimes Commission.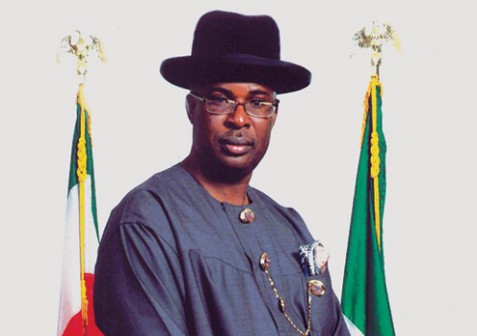 The anti graft agency had on March 23, 2010 filed a six count charge against the four top officials, namely Francis Okoruko, Abbot Clinton and Ikhobo Anthony Howells and Dr Sylva Opuala – Charles. But since their arraignment their proper trial only commenced today.
Count one of the charge accused the government officials of conversion of properties and resources amounting to Two Billion Naira belonging to Bayelsa State Government and derived from an illegal act, with the aim of concealing the illicit origin of the said amount thereby committing an offence contrary to Section 17(a) of the Money Laundering (Prohibition Act), 2004 and punishable under Section 14(1) of the same Act.
At the proceedings, the embattled officials through their counsel, Chief Chris Uche and Sunday Ibrahim Ameh  both senior advocates of Nigeria expressed keenness to go into trial by  withdrawing an earlier preliminary objection against the admissibility of a document which Mr. Festus Keyamo, counsel to the anti graft agency sought to be tendered "improperly" in evidence.
Mr. Keyamo had attempted to tender the statement made to the anti graft agency by Mr. Abbot Clinton who is the 2nd Accused person in the trial, the Prosecution Witness 1, Mr. Adebayo Adeniyi Oluwasegun, but the senior advocates objected to the procedure on the premise that it would offend Section 36 [a] of the Evidence Act since Mr. Oluwasegun was not incidental to the statement being made
The presiding Judge, Justice Donatus Okoronwo was to adjourn the matter to enable him deliver a ruling on whether or not to admit the document into evidence but counsels to the accused persons who seemed very eager to make progress with the trial offered to withdraw the objection after Keyamo had entered an undertaking that he would not rely on any other Investigating Police Officer [IPO] to tender any further evidence.
Accordingly, the statement sought to be tendered was admitted in evidence after which the witness who is a police officer attached to the anti graft agency recounted steps he took in the course of investigating the case.
Further proceedings in the matter was adjourned to December 14 and 15, 2010 for continuation.
By Nnamdi  Felix / Abuja
Load more