Former Governor of Ondo State, Evangelist Bamidele Olumilua; Senator Olabiyi Durojaye representing Ogun East Federal Constituency of Ogun State and Chairman of Action Congress Nigeria (ACN), Jide Awe, have called on the former President, Chief Olusegun Obasanjo to tender unreserved apology to the people of South West for stealing their mandate for People's Democratic People Party (PDP).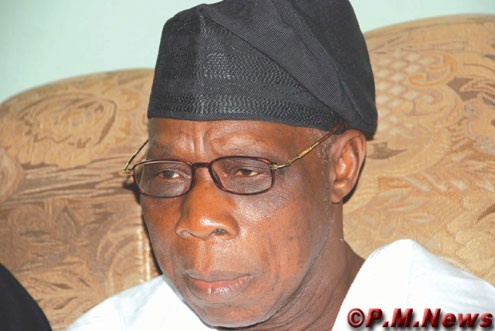 The prominent Nigerians  made this remark during the swearing-in ceremony of Governor Rauf Aregbesola in Osogbo, saying Obasanjo has brought misfortune to the people of South West.
According to them, "the trend of events in Osun, Ekiti and Ondo states in the south west had revealed that Obasanjo is a product of evil and manipulation, who should be treated as a virus".
Durojaiye said: "If Obasanjo is a typical Yoruba person, he should apologise for all his misdeeds, but I don't expect him to apologise because he is military man. I say once again, if he is Omoluabi and a child of Oduduwa, he should come out and apologise to all of us and we will forgive him."
Olumilua said that it was human to make mistakes but divine to accept the mistakes we made and make necessary steps to rectify them.
He said the only way Obasanjo could rectify his past mistakes is to apologise to those that he has cheated and turn a new leave, by not committing sins against humanity again.
He said that Obasanjo needs not be told that the house he built with corruption has collapsed and those that  are yet to collapse will soon collapse.
He urged the democrats and the people of South West to continue to fight for their liberation and freedom, stressing that comes 2011, they should ensure that they come out en masse to vote and defend their votes.
Olumilua also urged the people of Oyo and Ogun states to vote out PDP, if the region must have peace.
Also, Awe felt that worst crime against people is to cause agony to their fellow human beings, alleging that the sufferings Obasanjo caused  the people of South West were impossible to quantify
—Gbenro Adesina/ Ibadan
Copyright protected by Digiprove © 2010 P.M.News
Load more