A chieftain of the Action Congress of Nigeria (ACN) in Lagos State, South West  Nigeria, Chief Ayo Akande, has described the new Osun State governor, Mr. Rauf  Aregbesola, as the long awaited messiah that will deliver the people of the state  from the bondage of the People's Democratic Party (PDP).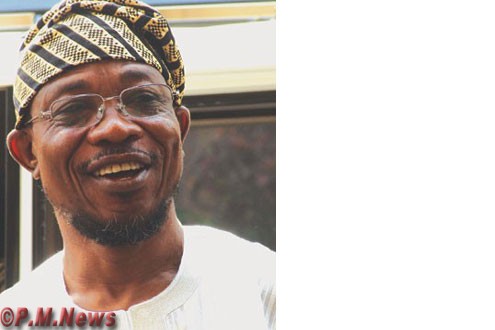 Chief Akande said this in an interview at his Ogba, Lagos residence, while reacting  to the judgment of the Court of Appeal at Ibadan, Oyo State capital, which declared  Mr. Aregbesola as the democratically elected governor of Osun State in the April  2007 governorship election in the state.
The party chieftain, who commended the dogged spirit of the new governor and other  progressives in the country, noted that with the new governor, Osun State will  witness unprecedented growth structurally, economically and socially.
Akande pointed out that the new governor was not only loyal but also reliable as  exemplified by him while serving as the Commissioner for Works and Infrastructure in  Lagos State under Asiwaju Bola Ahmed Tinubu as governor.
According to him, "these qualities and the confidence reposed in him by all the  progressives in Nigeria and the people of Osun State, will serve as a thrust for him  to transform the state to an enviable position like Lagos State. The people of Osun  should consider themselves lucky to have been able to get their wishes materialised  in the new governor."
Akande assured the people of the state that Governor Aregbesola would not betray  them, adding, "if Asiwaju Bola Ahmed Tinubu trusted him so much that he could go to  bed and snore while in Lagos State, I have no doubt in my mind that he will protect  the interest of the people of Osun State."
He advised the people of the state to be patient with the new governor while trying  to clean up the mess left behind by the People's Democratic Party in the state.
Copyright protected by Digiprove © 2010 P.M.News
Load more