Popular actor and factional president of the Actors' Guild of Nigeria (AGN), Emeka  Ike, has accused fellow actor, Zack Orji, as one of the practitioners fuelling the  crisis in the movie industry.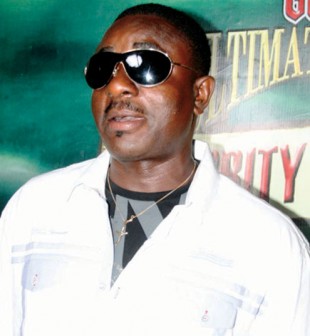 Speaking at a stakeholders' conference concerning the $200 million fund President  Goodluck Jonathan promised entertainers in Nigeria recently, Emeka queried why Zack  has been portraying himself as the representative of Nollywood.
He said "it is funny that he has been claiming to represent Nollywood. I heard him  saying that he is a film maker. You should ask him how many films he has produced in  10 years. He doesn't belong to my faction of AGN and that of  Segun's (Arinze)  either. So I will advise government not to deal with such people on behalf of  Nollywood."
Also, a statement issued by the President of Association of Nollywood Core Producers  (ANCOP), Alex Enyegho, advised government against dealing with any association or  group of persons on behalf of Nollywood so that the money can be spent judiciously.
"In recent times, the various associations and bodies that make up Nollywood have  witnessed series of crises leading to major breakups, unethical behaviours and  general lull in the industry. This has affected the growth and unity required to  take the industry to the next level.
"As it stands today, many of those who are angling for the industry have nothing to  offer and are only positioning themselves for personal gains. But unfortunately, the  government of Nigeria has overlooked the industry, leaving it to the whims of these  charlatans," Enyegho argued.

—Bayo Adetu
Copyright protected by Digiprove © 2010 P.M.News
Load more