In a move interpreted to be 'too early, too soon,' some topshots of the People's Democratic Party in Osun State, with allies in Abuja, have set in motion, a plan to impeach the new governor, Engr. Rauf Aregbesola.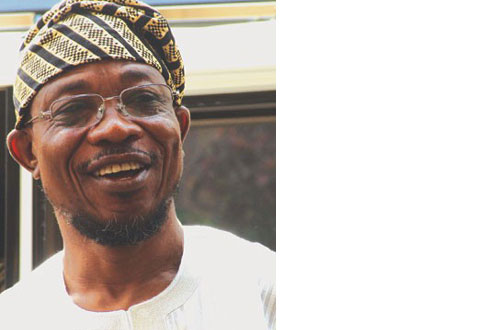 Aregbesola, sworn in at a record crowd pulling ceremony in Osogbo last Saturday, 27 November, belongs to the Action Congress of Nigeria (ACN).
His ascension to power came a day after the Court of Appeal in Ibadan ruled that he won the governorship election held in April 2007. The court therefore ordered that he be sworn in to replace PDP's Olagunsoye Oyinlola as governor.
But P.M.NEWS gathered this morning that some PDP stalwarts, still sulking over the loss of the state, are busy plotting how to get rid of Governor Aregbesola, via the back door.
According to sources close to the PDP, part of the move is to persuade members of the PDP in the House of Assembly to begin an impeachment proceeding against the new governor. The PDP controls 17 out of the 26-member House of Assembly, more than the two-third required to start an impeachment proceeding. The ACN has nine members.
According to sources, the PDP henchmen want to precipitate "some kind of social unrest," in the state as a prelude to ousting the governor. And if that fails, they intend to battle the governor over the plans to postpone a scheduled council polls already billed for 18 December.
Last Wednesday, the House of Assembly agreed to defer the polls for logistic reasons and in view of the change of leadership in the state.
But the plotters have invited the 17 PDP members of the House to Abuja to plot their move.
Among the people being accused of hatching the plot was the former governor of the state and a serving senator, with deep pocket, and ambition to rule the state.
Copyright protected by Digiprove © 2010 P.M.News
Load more