Representative Dino Melaye (PDP-Kogi), whose suspension by the House of Representatives was quashed by a Federal High Court on 2 December, visited the National Assembly premises yesterday, insisting on reclaiming his office.
Melaye and 10 others were suspended indefinitely by the House on 22 June,  for breaching the House rules.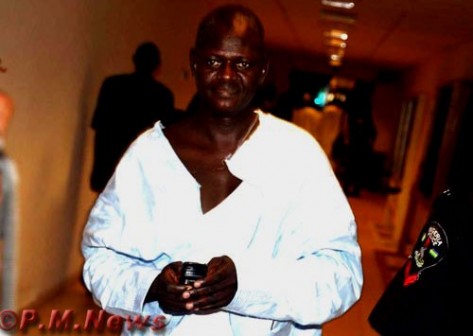 The lawmaker, following the court judgment, stormed the National Assembly, accompanied by his aides, to resume work in the House new wing room 0.40.
The leadership of the House had re-allocated all the offices of the 11 suspended members, including that of Melaye.
He later told newsmen that he had ordered the occupant to vacate the office.
Brandishing the court judgment, Melaye said he left a copy with the new occupant, Rep Umar Jubril, Chairman, Capital Market and also a PDP member from Kogi, giving him 24 hours to vacate.
"I am here to resume work and take over my office. I have asked the occupant to vacate within 24 hours; I am coming back on Tuesday (today) to resume work in earnest,'' he said.
A Federal High Court in Abuja had declared the suspension as "illegal and unconstitutional as it violates the fundamental right of the plaintiffs to freedom of expression guaranteed by section 36 of the Constitution''.
NAN reports that the House lifted the suspension on two members, Reps Ehiogie West-Idahosa (PDP-Edo) and Gbenga Onigbogi (PDP-Osun) who showed remorse in November.
The House is also considering the appeals of the lawmakers who withdrew their cases from court through its Committee on Ethics and Privileges.
Copyright protected by Digiprove © 2010 P.M.News
Load more