Dino Melaye, the leader of the five progressives in the House of Representatives  whose suspension was voided by an Abuja High Court last week was refused entry into  the National Assembly this morning.
The House of Representatives' member who arrived at the gate of the National  Assembly around 10 a.m. was barred from entering the National Assembly as the gate  to the sprawling complex was locked against him. Dino however left and according to  reports briefly blocked the entrance to the lawmaking building with some vehicles  later.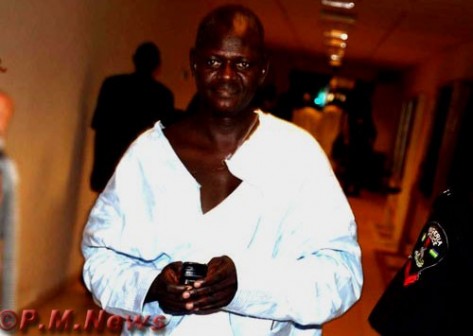 There were reports that he may have been arrested by the Police, though this cannot  be confirmed as at the time of writing this story.
It will be recalled that the leadership of the House of Representatives had filed an  appeal against last week's judgment which was in favour of Dino and his group.
The offices of the Kogi State lawmaker and those of his colleagues have also been  allocated to other legislators. Attempt by Dino yesterday to eject the new occupant  of his office, Buba Jubril was not successful.
Dino and members of his group were suspended following the fracas that broke out on  June 22 over allegations by the Progressives that the Dimeji Bankole-led leadership  of the House of Representatives mismanaged N9 billion capital vote.
—Oluokun ayorinde/Abuja
Copyright protected by Digiprove © 2010 P.M.News
Load more